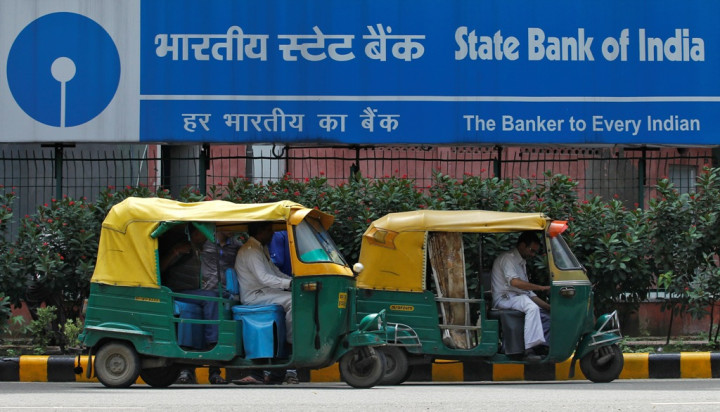 Shares in State Bank of India (SBI) jumped in Mumbai trade after the lender reported a second straight quarter of profits following more than a year in the red.
Shares in India's top lender by assets added 2.55% to finish at 2,788.45 rupees (£28.84) after it reported a net profit of 31bn rupees ($501m, £319m, €402m) for the July-September second-quarter, a 30.5% increase from a year ago.
By comparison, the benchmark S&P BSE Sensex share average closed 0.38% higher on 14 November.
However, SBI's profits fell short of the 32.54bn rupees average estimate of analysts polled by Reuters as provisions for bad loans surged.
SBI, which accounts for about a quarter of loans and deposits in India, reported a 52% increase in provisions for bad loans at 40.28bn rupees for the July-September period.
India's Bad Loans
India has 40 publicly traded lenders and 24 of them are majority owned by the government.
The country's banking sector is sitting on around six trillion rupees' worth of stressed loans - or about 10% of total advances - according to estimates from India Ratings and Research, Fitch's Indian unit.
Last week, both Bank of Baroda and Bank of India, two of India's largest state-controlled lenders, announced higher bad loans for the quarter ended 30 September and projected a further deterioration in asset quality during the financial year to March 2015.
Sectors such as metals and mining, infrastructure and textiles have been the chief stress areas for Indian banks.
A September Supreme Court ruling that scrapped most coal mining permits awarded over two decades is also expected to weigh on loans.
The verdict cancelled 214 of 218 coal mine permits, allocated by successive governments since 1993, after terming the allocations illegal.