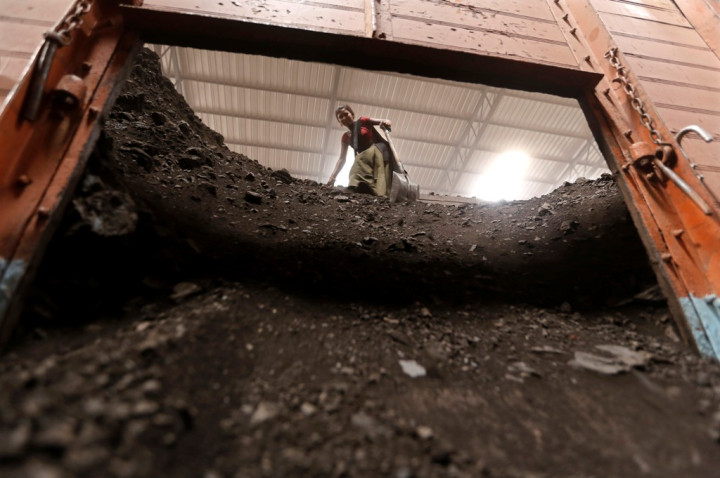 A cancellation of all coal mining licences awarded in India since 1993 could cost Asia's third largest economy $3bn in additional imports and hurt firms that have lent to the sector, according to two brokerage firms.
India's top court has held as illegal coal mining licences awarded to various firms between 1993 and 2009 and will examine whether to cancel some or all licences.
Macquarie Research said in a note to clients that a "complete de-allocation" of the coal blocks will inflate India's import bill by $3bn (£1.81bn, €2.27bn).
Credit Suisse said de-allocation could also impact financial firms, with companies such as State Bank of India and Power Finance Corp lending between $10bn and $12bn to the coal, power and steel sectors.
Macquarie analysts Rakesh Arora and Sumangal Nevatia wrote in the note that mass cancellation will impact Indian firms Jindal Steel and Power and Hindalco Industries the most, as it will compel both to "import their total [Coal] requirements." But the companies will "remain profitable."
They also said that any curbs on Indian coal production "could help revive the weak global sentiment on coal, as some companies might try to build inventory."
They urged market players to wait for more clarity to emerge.
Macquarie Note
Macquarie said: "Going back just as far as 1994, almost 289 mines are implicated. Of these only 21 mines are operating, with production of around 35mnt..."
"While ruling the allocation process illegal, the [Supreme] Court has recognised the far reaching consequences and has allowed mines to remain operational until it has further hearings from 1 September. The government will impress upon the Court about coal shortages, power cuts and derailment of the investment process.
"We believe that, in the case of operational coal blocks, possible options could be penalties to regularise the coal blocks or a hand-over to Coal India. Unopened coal blocks could face deallocation. It is difficult to imagine that all this could be done quickly," Macquarie added.
Coal-fired power plants generate more than half of India's electricity and remain the cheapest source of energy.
Firms that bagged licences after 2004 but failed to develop mines could be fined heavily and could lose their licences, Nitya Nanda, Fellow, Centre for Global Agreements, Legislation and Trade (GALT), Green Growth and Resource Efficiency Division, The Energy and Resources Institute (Teri), told IBTimes UK earlier.
India's national auditor has contended that the under-priced sale of coal mining blocks could have cost the exchequer $33bn in revenues, but industry watchers and the previous Congress Party-led coalition government had cast doubts on the figure.
The Congress-led UPA regime ruled the country for a decade since 2004.