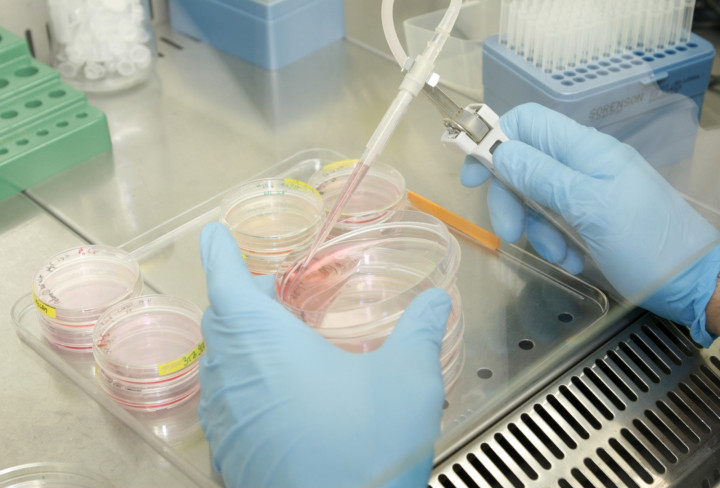 A study conducted on 120 patients in India has shown that stem cell treatment is not effective in treating paralysis resulting from a stroke.
The research which is the first large-scale study conducted in India compared outcomes in those treated with stem cells to others and found no difference, reports Down to Earth.
While 60 patients with some form of disability of limbs caused by a stroke were given conventional treatment, an equal number received bone marrow stem cells in addition. All had experienced a stroke 3-4 weeks before the trial.
"We found that at the end of the first month, patients with stem cells showed more improvement compared to the control group. But at the end of the third month and one year, there was no difference," said Kameshwar Prasad, head, Department of Neurology, All India Institute of Medical Sciences (AIIMS), who led the study.
On an average 280 million bone marrow cells were injected, of which blood forming stem cells were around 2.9 million per patient.
The average age of patients in the study was around 50.
The study, published in the current issue of American journal Stroke, was conducted at AIIMS in New Delhi and four other hospitals covering four cities.
The study comes when many others have been suggesting that stem cells could help treat paralysis in stroke patients. The earlier study was done on a small number of patients as compared to the AIIMs study.
More research needs to be done, before stem cells are used in therapy.
In India, many private clinics are openly offering stem cell treatment for various diseases. Stem cell guidelines were issued by the Indian Council for Medical Research (ICMR) and the Department of Biotechnology, clearly saying that without clear indication of stem cell therapy in medical practice, all therapy will be regarded as experimental and needs to be done with approval.
However, that applies only to basic research and clinical trials. Regulating the activities of private clinics falls under the purview of the Medical Council of India which has been silent so far.
Stem cells are the body's growth and maintenance units that differentiate into the various cell types to build organs. At later stages, they are used by the body to replace damaged tissues.