The pound dived to a new 31-year-low in early Asian trading on Friday (7 October), in what traders and market analysts have described to IBTimes UK as a "flash crash" triggered by an algorithm seeking specific keywords.
One trader said "no valid reason" could be ascribed to the sudden, sharp fall of 6.1% which dragged the pound down to $1.1819, before a subsequent recovery to $1.2468; still at 31-year lows and an intraday decline of 1.17%.
IG market analyst Angus Nicholson felt that a news flow-centric computer algorithm might have triggered the sharp falls, however others have narrowed it down one specific story in the Financial Times.
A story in the newspaper cited French President Francois Hollande calling for "tough Brexit negotiations".
In a related development, Thomson Reuters, which owns the Reuters foreign exchange brokerage platform RTSL, said an outlying trade in the pound that resulted in a fresh 31-year low for sterling on Friday has been cancelled. The cancellation saw the pound's low of $1.1378, captured on charts in early Asian trading, being revised to $1.1491.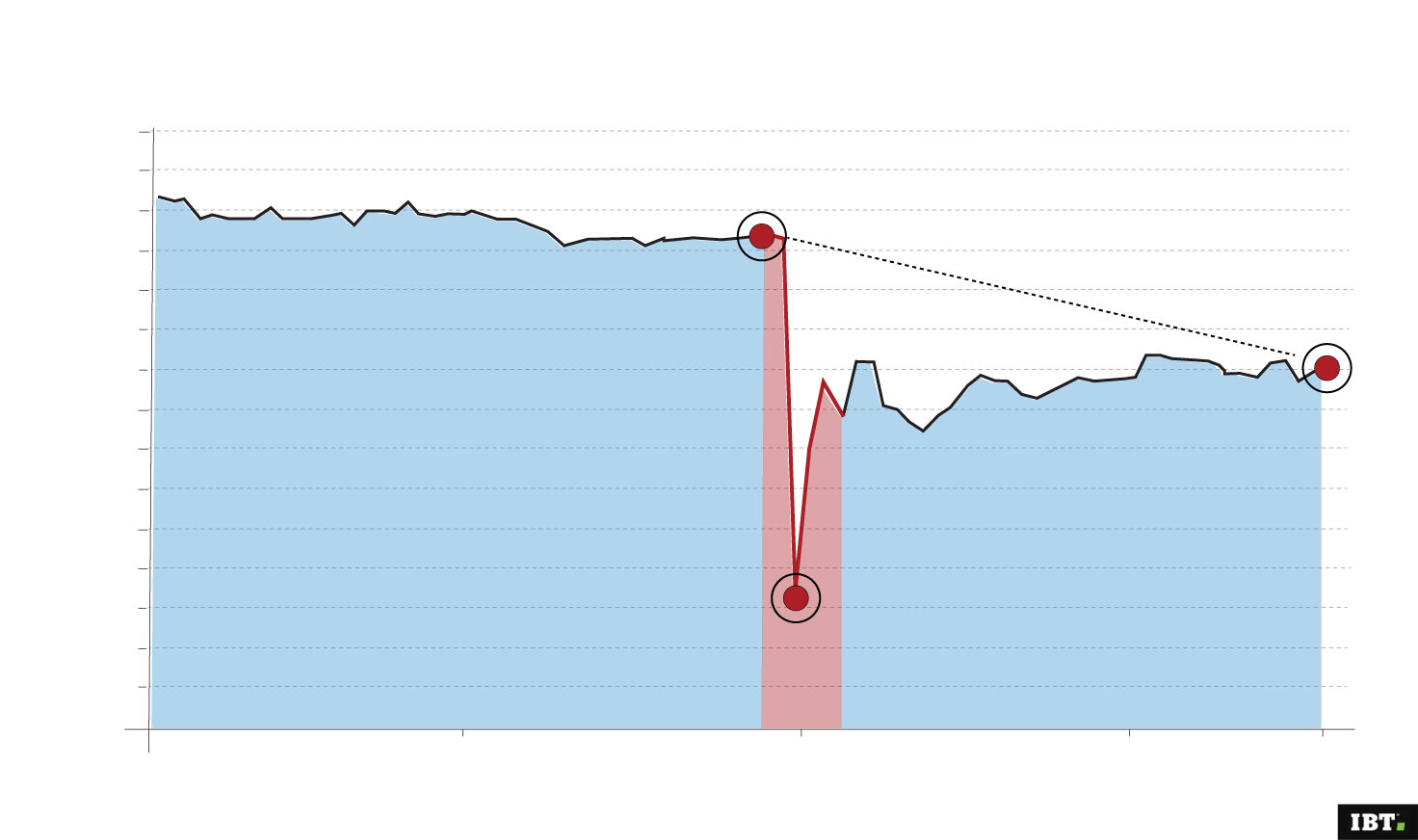 Asia reacts to night session on Wall Street
The region's biggest stock index, the Nikkei 225, retreated 0.4% to 16,824.07 points in the afternoon session. In Hong Kong, the Hang Seng index fell by 0.5% to 23,828.69, while South Korea's Kospi benchmark was down by 0.5% at 2,055.16.
Investors are awaiting the release of US non-farm payrolls data for September, with analysts predicting an increase of 175,000. "Friday's jobs report will be subject of much speculation within the trading community, with the figures pored over for any sign that the US is more or less able to withstand a rate rise in 2016," said Joshua Mahony, market analyst at IG in London.
Elsewhere, Australia's S&P/ASX 200 index retreated 0.3% to 5,467.40 points. Markets in mainland China remain closed for the Golden Week holidays.