Business confidence in the UK returned to pre-EU referendum levels as firms expressed greater optimism over the outlook for the economy.
The YouGov/Centre for Economic and Business Research (CEBR) business confidence index climbed to 112.4 in September from 109.7 in August.
That is very close to the 112.6 score recorded before the UK voted to leave the European Union in June, and a marked improvement from the 105.0 reading recorded in July.
A score above 100 means more firms are optimistic than pessimistic.
The poll, compiled from over 500 interviews with key decision makers at companies, revealed that 44% were optimistic about the UK economy over the coming year, up from 35% in the previous month.
Additionally, for the first time since the referendum, more than half of businesses said they were optimistic about their own prospects over the next 12 months.
CEBR director Scott Corfe said: "It is now clear that business confidence took a short-term stumble in the wake of the EU vote instead of a long-term fall.
"The panic that gripped businesses in the aftermath of the referendum has subsided and they are now much more level-headed and optimistic about the future of both their organisations and the UK's economy in general."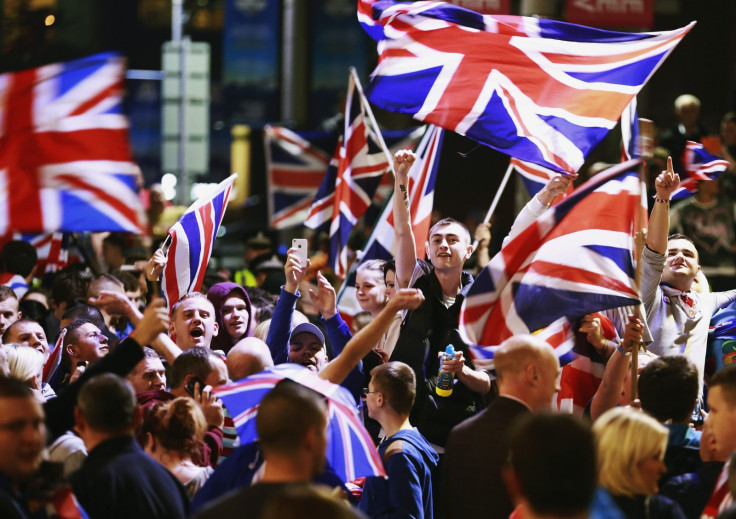 However, the survey was conducted before the Tory party conference, where Prime Minister Theresa May confirmed that her government would begin the formal Brexit negotiation process by March 2017.
It triggered a sharp fall in the value of the pound and sparked renewed concerns of the impact a "hard Brexit" could have on the UK economy.
"We won't know until next month what impact speculation about whether the government is planning a 'hard' and 'soft' Brexit will have on business confidence," said Stephen Harmison, head of YouGov.
"We will have to wait to see whether the rebound in confidence is itself hard and resilient to such talk or whether it is soft and causes another spasm of panic among organisations."