FX Focus: Pound hits fresh 31-year low versus dollar on US rate hike expectations
British currency saw another day of sharp declines against the dollar and other major currencies.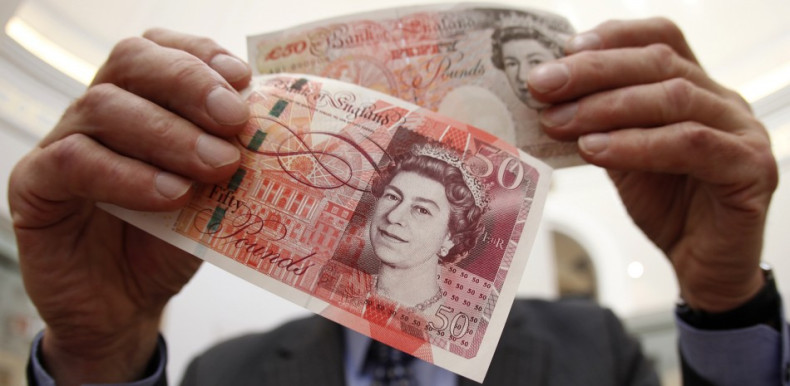 The pound hit a fresh 31-year low on Thursday (6 October), sliding below $1.26 as the greenback strengthened on heightened expectations of a US interest rate hike this year.
At 1:19pm BST, the pound was down 0.65% versus the greenback to $1.2665, shedding much of the previous session's gains on the strength of the dollar, with traders pricing in an imminent US interest rate hike. Meanwhile, UK Chancellor Philip Hammond is heading to New York to assure bankers that the City will remain a major financial centre.
Kit Juckes, head of forex at Societe Generale and an IBTimes UK columnist, said, "The forex market, for one, needs a lot of reassurance from the chancellor.
"The pound really ought to have managed some sort of short-covering rally in the last day or two as the market slowly gives up all hope of a further UK interest rate cut in 2016.
"From here, in the absence of new news and with the Conservative Party conference behind us, the fall in GBP/USD cross will probably be slow but steady."
The pound also took a tumble versus the euro to €1.1324, down 0.47% intraday, extending the lows brought on by UK Prime Minister Theresa May's announcement that her government would trigger Article 50, the prelude to exit talks from the European Union, by the end of March 2017.
Away from the sterling, the euro also fell versus the dollar changing hands at $1.1183, down 0.20%. Meanwhile, the dollar continued to register gains well into the European session, rising 0.13%, and 0.35% versus the Canadian dollar and yen, changing hands at CAD$1.3193 and JPY103.86 respectively.
FXTM research analyst Lukman Otunuga said dollar bulls received ample encouragement overnight following the upbeat US services sector data which revived hopes over the Federal Reserve raising the country's interest rates in December.
"The greenback has been solid this month with the repeatedly beating domestic data solidifying expectations towards the Fed breaking its trend of central bank caution this year. Investors may direct their attention towards Thursday's unemployment claims report which could add to the attributes needed for a rate rise if unemployment claims subside."