Bank of England (BoE) Governor Mark Carney has defended the central bank's monetary policy of low interest rates and said it was up to the government to step in and help those affected by low returns on their savings.
Speaking on the fringe of the annual International Monetary Fund (IMF) meeting in Washington, Carney also played down suggestions of a rift with the new Prime Minister Theresa May following her speech at the Conservative party conference in Birmingham on Wednesday (5 October).
May had slammed the side effects of low interest rates and quantitative easing at the Conservative conference, saying that they had made the wealthy richer and savers poorer.
Carney responded: "I entirely agree with the spirit of what the prime minister said. Monetary policy has been overburdened and we need a better balance between monetary policy and fiscal policy."
The central banker was quick to point out that the consequences of the bank's policy was not an issue for it to deal with.
"Every monetary action has distributional consequences. It is not for the central bank to address these distributional consequences. It is for the government to offset them if they choose to do so as part of an agenda of more inclusive growth," he pointed out.
Carney noted that the government's proposal to prepare to "reset" fiscal policy by investing billions in infrastructure shows a "...rebalancing of policy in prospect for the UK," the Telegraph reports.
While insisting that May's comments at the political party conference were "absolutely not" an attack on the central bank's independence, Carney said that BoE was merely trying to meet the targets set out by the government.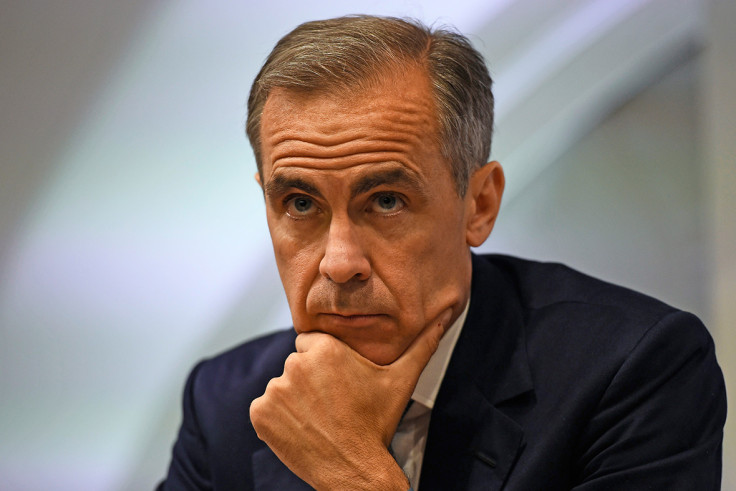 "We have a clear monetary policy framework in the United Kingdom. The Bank of England is independent and the Monetary Police Committee [that sets interest rates] is an independent committee," he said.
"We set to achieve the objective given to us by the people of the UK through parliament."
Carney was also backed by UK Chancellor Philip Hammond. In an interview with Bloomberg TV in New York, he said: "The Bank of England is executing its remit as an independent central bank, and [the] monetary policy is the arbiter on monetary policy decisions, in my view very effectively.
"They helped us recover from the financial crisis. They have helped us to smooth the response to this shock that occurred on 23 June."
What the government can do
Sam Hill, of RBC Capital Markets, suggests that the government could offset the wealth impact of quantitative easing through other measures like special pensioner bonds.
"Rather, we think it is more likely to remain a policy tool available to the Bank of England, but that there will be additional complementary government action to tackle the side-effects," Hill said, reports The Times.
However, economists feel that a fiscal boost by the government would not have a quick impact on economic conditions, preferring instead to take a gradual approach, The Financial Times reports.