A burglar who stole an iPad, iMacs, iPhones and jewelry from the home of the late Apple founder Steve Jobs was caught after he logged onto an iTunes store account with the stolen tablet.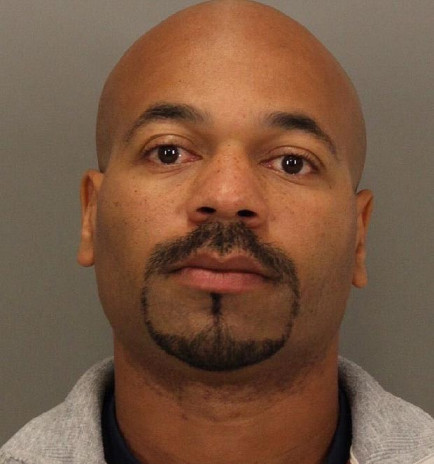 Kariem McFarlin, 35, stole a white iPad, two iMacs, two iPhones, two Tiffany necklaces, an Armani watch and five bottles of Cristal champagne from the home of Steve Jobs - a total haul worth more than £38,000.
After the theft, McFarlin logged onto the iTunes Store using Jobs's iPad, which helped the authorities locate and arrest him after raiding his California home.
The Apple founder's home was not occupied at the time, as Jobs's widow Laurene, 48, was living in another house while hers was being renovated.
McFarlin confessed to carrying out the burglary, along with several similar thefts in the San Francisco area and he will appear in court next week, where he is expected to plead guilty.
Police in Palo Alto do not believe that the house was targeted because it belonged to Jobs, but instead just one of several similar incidents that has seen burglaries rise during the first half of the year.
The police attributed the city's 63 percent increase in burglaries to unlocked doors and windows, and a "Lock It or Lose It" campaign launched earlier this year hopes to change the increase in such crimes.
Santa Clara County Deputy District Attorney Tom Flattery said little more about the case but he revealed that McFarlin was unlikely to be aware of the home's significance.
"The best we can tell is it was totally random," Flattery said about the crime.