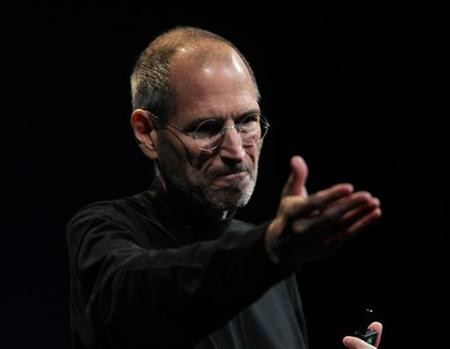 The late Steve Jobs has been named the most influential person in gaming history in a survey of 1,000 executives from the gaming industry.
The survey, which was conducted by Intent Media and comes in the run-up to next week's London Games Conference, also found that the Apple iPhone is the number one product to have shaped video games.
There's no denying that the late Apple co-founder and former CEO changed the world of music consumption, mobile phones and tablets, but here at the IBTimes we suspect that the survey's results have been swayed somewhat by Jobs' recent untimely death.
The top five people to have shaped video games are as follows:
1. Steve Jobs
2. Gabe Newell (cofounder and managing director of Valve)
3. Shigeru Miyamoto (developer of Mario, Donkey Kong and Zelda)
4. Tim Berners-Lee
5. Mark Zuckerberg
And the top five products to have shaped video games are:
1. Apple iPhone
2. Nintendo Wii
3. Xbox Live
4. Original PlayStation
5. Steam
While the iPhone - and iOS as a whole - has undoubtedly changed casual gaming beyond recognition and brought it into the mainstream, console gaming hasn't changed one bit since iDevices took over our pockets, and the Mac platform has always lagged way behind PC and console gaming.
What do you think? Let us know in the comments below.