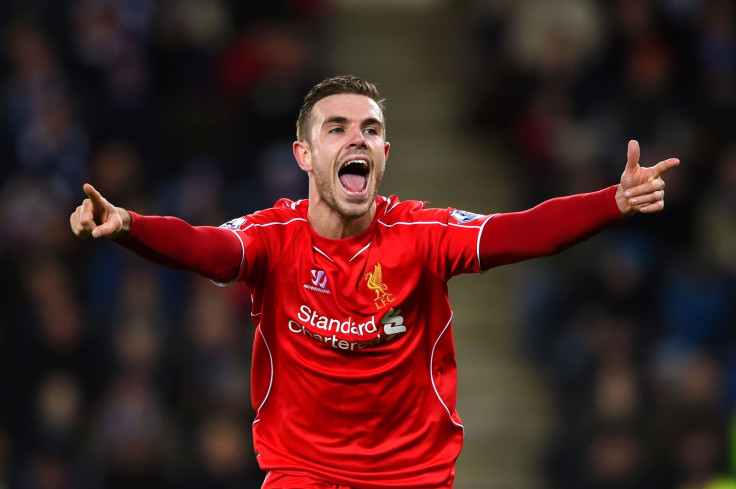 Steven Gerrard expects Jordan Henderson to take over as the captain of Liverpool once he leaves the club at the end of the season.
The England international announced that he is going to join LA Galaxy in the summer, as he looks to end his career at Liverpool with a trophy. The Reds are currently in the semi-finals of the League Cup where they face Chelsea and have progressed into the fourth round of the FA Cup after beating AFC Wimbledon.
Henderson has grown in stature as a player since his arrival in 2011, when he was seen off a liability under manager Kenny Dalglish. However, Brendan Rodgers' arrival unearthed new opportunities as he went from strength to strength and is now an important part of the team's core.
Gerrard, believes that the player has it in him to rise to the occasion and fill the void that will left by his absence from the side.
Gerrard has won two FA Cups and a Champions League trophy with Liverpool, but a Premier League title still eludes him, something which could have been accomplished if he had decided to take the plunge and joined Chelsea when they came calling in 2005.
"I certainly believe Jordan has everything you need to be a great captain," Gerrard told the Liverpool Echo.
"He's a fantastic professional who tries to lead by example in every training session and in every game.
"He has really grown as a player and is improving all the time with experience. He can become a great captain for this club. He's a fantastic player for me to hand the armband over to.
"I've got great respect for Jordan Henderson and I know everyone else at the club feels the same.
"Initially, it was very difficult for Jordan. He was a Sunderland boy and moving to Liverpool was his first time out of the area. It was a big move at a young age.
"Playing for Liverpool, with all the pressure and expectation, is tough. It's a very demanding club.
"Jordan stayed and toughed it out. It's in difficult situations like that you learn a lot about the type of player and the type of character someone is," Gerrard concluded.