Steven Gerrard and Frank Lampard set for MLS bow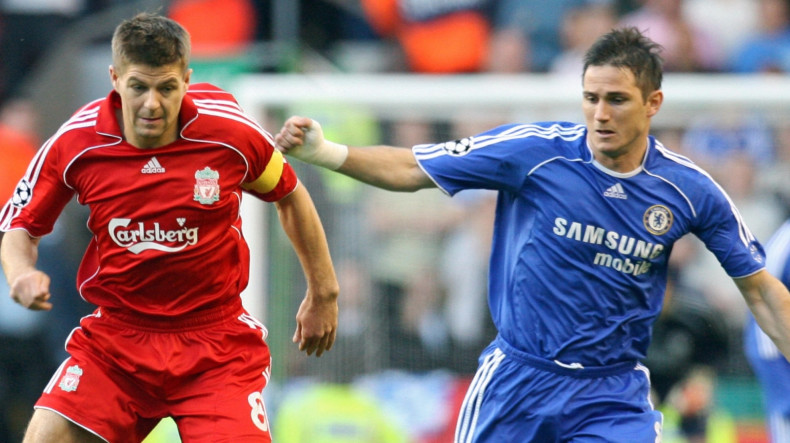 Former England midfield duo Steven Gerrard and Frank Lampard have been unveiled by their Major League Soccer clubs, the Los Angeles Galaxy and New York City FC respectively, and are set to make their debut this week.
Ex-England captain Gerrard is likely to make his LA Galaxy bow in a friendly against Mexican outfit Club America on 11 July.
The 34-year-old said he was excited to get started in the MLS after leaving his boyhood club Liverpool in the summer.
"I'm not coming here to make excuses about needing months to be ready. I'm ready to fire from the beginning," Gerrard said at his unveiling on 7 July.
"Moving forward, it's all about success. If there's anyone out there who thinks that I'm coming out here for a holiday or my last paycheck, they'll be proved wrong very soon."
The former Liverpool talisman said he had sought out advice from David Beckham, who played for the Galaxy between 2007 and 2012, before deciding to move to the US.
"David is a hero of mine... who is a wonderful guy and a fantastic footballer. He's someone that I leaned on for advice before I decided to come here," Gerrard said.
Meanwhile, on the east coast, former Chelsea player Frank Lampard was unveiled by New York City FC, and was included as part of the squad to face Toronto FC on 12 July.
The 37-year-old signed a two-year deal with New York last summer but spent all of last season on loan at Manchester City.
"The challenge is to come here and do the best I can – and win. I wouldn't have come here if I didn't think I had a lot left in me," Lampard said as quoted by ESPN.
"I've been watching all the games. I know every player and how they play. It will be a pleasure to play with them every day."
The midfielder added he was "lucky" to count Spanish striker David Villa and Italian playmaker Andrea Pirlo among his teammates.