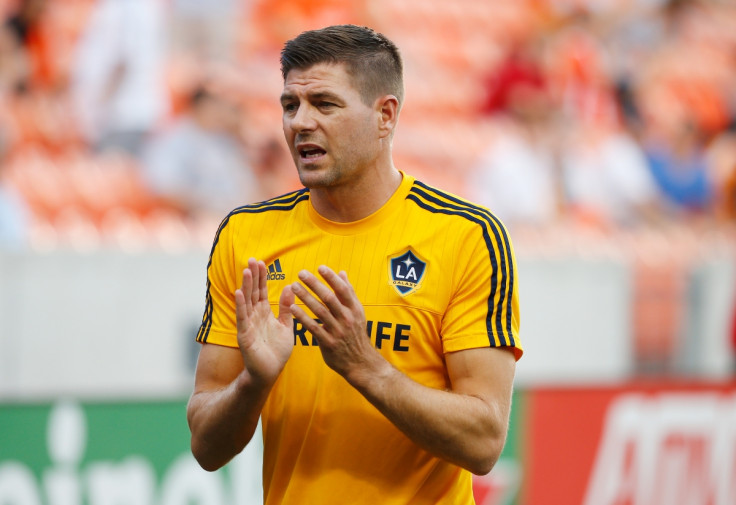 Liverpool legend Steven Gerrard looks unlikely to return to Anfield on a temporary basis later this year, with Major League Soccer (MLS) commissioner Don Garber insisting that he does not believe the traditional trend of America's most valuable players embarking upon off-season loan spells will be widespread in future.
After making over 500 top-flight appearances for the club during a long association that included a 12-year stint as captain, Gerrard finally called time on his Liverpool career this summer, following in the footsteps of former England colleague David Beckham by joining Los Angeles Galaxy on an 18-month contract.
The 35 year old has made 11 appearances for the defending champions to date, and with Bruce Arena's side currently sitting atop of the Western Conference with 13 wins from 28 games he is likely to play a key role when the play-offs commence in October. Despite this, many had expected the player to return to Europe during the winter in order to maintain his fitness levels ahead of the 2016 campaign.
This is a practice that has been observed for many years in the MLS, with Beckham, Thierry Henry, Landon Donovan and Robbie Keane just four of the high-profile players to profit from such loan stints with AC Milan, Arsenal, Everton and Aston Villa respectively. Gerrard revealed in May that he had already been approached by more than one club regarding the potential for future loans as well as an offer from Liverpool to train back at Melwood, while chief executive Ian Ayre previously deemed it "conceivable" that he could return in January. Garber, however, is evidently keen to see the league's best players stay put throughout the close season.
"I don't think so," he was quoted as saying by the Liverpool Echo at the latest Soccerex conference in Manchester when asked regarding the possibility of Gerrard rejoining his former club. "And I had not heard that it was something that was being contemplated.
"It doesn't happen as much as it used to. David [Beckham] knows very well that I was really upset with the big hoopla and the massive commitment we made and then David went and played in Milan. And people in our country said: 'What? He plays for two teams? And you are trying to build a sport.' It was a challenge getting people to understand that.
"You then realise if he is playing for the Galaxy and Milan what a great thing that says about your league and that is the unique drama and beauty and idiosyncrasy that exists in football that doesn't exist when you are playing in the NFL or baseball. I don't believe we are going to see many more off-season loans happening in our league particularly at what I would call the high-level designated players."