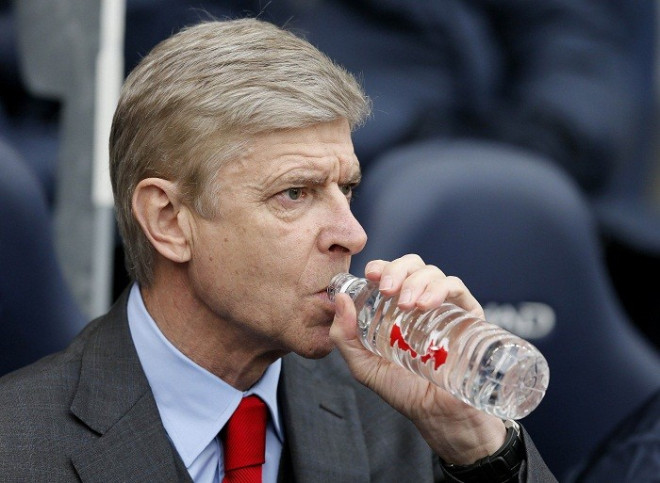 Former Arsenal midfielder Stewart Robson has urged Arsene Wenger to focus on the FA Cup tie against Everton, claiming the competition as their best chance to win silverware.
The Gunners' last trophy came in 2005 after defeating Manchester United in the finals of the FA Cup. Since then, the north London club have failed to add silverware to their trophy cabinet.
They will be without the services of Jack Wilshere as the midfielder was ruled out for six weeks after picking up an injury during England's victory over Denmark earlier this week.
Arsenal have already knocked Tottenham Hotspur and Liverpool out of the FA Cup. Chelsea and United have already out of the competition. Manchester City are the only other big team apart from the Gunners left in the FA Cup this season.
Robson believes this season's FA Cup in the best chance for Arsenal to end their trophy drought, while claiming Wilshere will miss the Gunners' biggest game in recent history.
"He's going to miss the biggest game in Arsenal's recent history in my view; the game against Everton on Saturday because Arsenal need to win a trophy. Arsene Wenger needs to win a trophy and this is their best chance to win a trophy," Robson explained.
"Yes they've had some tough ties. Tottenham and they've played Liverpool at home. But now they've got Everton and if they win that they're into the semi-finals at Wembley. Without Jack Wilshere, yes, but obviously it's a great opportunity for Arsenal and a massive game," he added.
Meanwhile, Arsenal make a trip to Germany after the FA Cup fixture as they take on Bayern Munich at Allianz Arena for the second leg of the Champions League tie on Tuesday. Wenger has seen his side suffer a 2-0 defeat to the treble winners in the first leg at the Emirates.
In the league, the north London side are third in the table with 59 points from 28 games, level on points with second place Liverpool and four points behind league leaders Chelsea. Arsenal face Tottenham, Chelsea, City and Everton in their next five league fixtures.