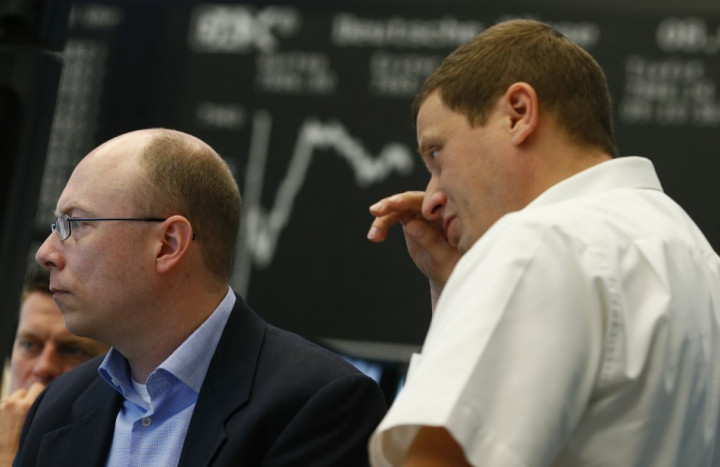 European markets opened lower on 25 September after being pulled down by fears that a political deadlock in Washington, over the US federal budget, could shut down the American government.
The Stoxx Europe 600 index opened 0.1% lower at 312.91.
Britain's FTSE 100 and France's CAC 40 opened 0.2% lower.
Germany's DAX opened 0.1% lower.
Spain's IBEX 35 was down 0.30% in early trade.
Italy's FTSE MIB was down 0.43% in early trade.
Politicians in the US have until 30 September to decide on how to continue funding the US government, given that the US Treasury Department is expected to hit its $16.7tn borrowing ceiling limit around mid-October.
Market analysts say that the Treasury would probably not be able to pay its bills from October onwards.
US senators would also have to decide on whether to increase the government's borrowing limit.
The US government would shut down on 1 October if the Republicans and the Democrats cannot reach an agreement in time.
In the UK, energy sector stocks could come under pressure on 25 September, following opposition leader Ed Miliband's pledged to freeze energy prices until 2017 if his Labour Party won the general election in two years.
Elsewhere, in Germany, re-elected German Chancellor Angela Merkel's centre-right CDU party and the centre-left Social Democratic Party are in talks to form a new coalition government.
In Asia and the US
In Asia, the Japanese Nikkei finished 0.76% lower while South Korea's Kospi ended 0.45% lower. Australia's S&P/ASX closed 0.80% higher, on 25 September.
Earlier in Asia, most markets traded lower as concerns about the US government's borrowing limit and the future pace of the Fed's asset-buying stimulus weighed on investor sentiment.
Conflicting comments from US Fed official added to the uncertainty surrounding the future of the Fed's bond buying stimulus.
On 24 September, New York Fed President William Dudley told CNBC that he supported the central bank's unexpected decision to continue purchasing assets worth $85bn a month.
Dudley's comment contradicted earlier comments from Dallas Fed President Richard Fisher.
On Wall Street, most indices ended lower on 24 September amid uncertainties surrounding US debt ceiling discussions and the future of the Fed's monetary stimulus programme.
The Dow finished 66.79 points lower at 15,334.59, pulled down by JPMorgan and Verizon.
The S&P 500 closed 4.42 points lower at 1,697.42. However, the Nasdaq ended 2.97 points higher at 3,768.25.