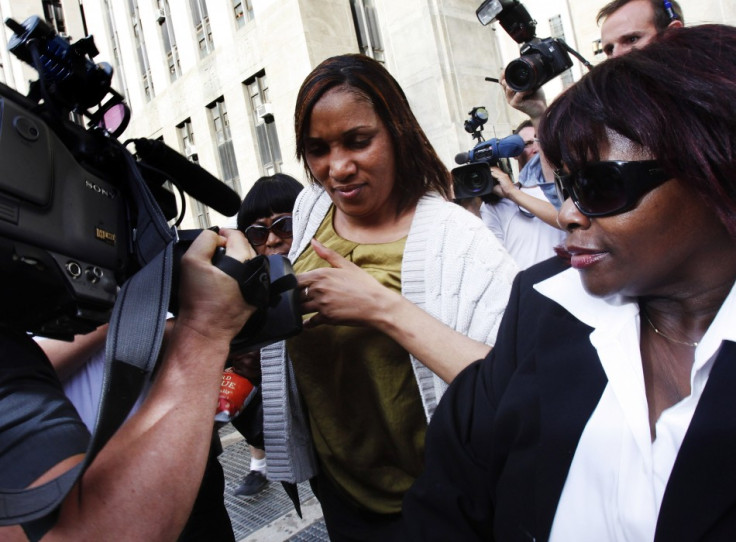 Star of the headlines since a New York maid accused him of sexually assaulting her, Dominique Strauss-Kahn, a previous favourite to run against French President Nicholas Sarkozy in the 2012 presidential elections, is now embroiled in two different cases both serious charges of attempted rape and sexual assault. In order to better understand the affairs, here is a review of each cases, and the women behind them.
Nafisso Diallo
Nafissatou Diallo is the woman who accuses Dominique Strauss-Kahn of assaulting her in a New York Hotel.
Following her allegations, Strauss-Kahn was arrested in New York on May 14, while boarding a plain for France, and subsequently detained at the notorious Rikers Island jail, after being denied bail.
A few weeks ago, however the prosecution accepted to relax Strauss-Kahn's bail after questions over the genuineness some of Miss Diallo's allegations were raised.
She was found to have lied on her 2003 asylum application and on income tax returns and after saying she fled the scene of the alleged incident it emerged that she in fact went into a neighbouring room.
But her lawyers accused Mr Vance of leaking a false translation of a phone call she had with a friend in a native dialect, when she was alleged to have said: "This guy has a lot of money. I know what I'm doing." Mr Vance has refused to comment on the allegations.
While the prosecution is now deciding whether or not to drop the case, public opinion towards Diallo has dramatically shifted.
Following the affair's new development, the maid was portrayed in the media as a less than a trustworthy person, who is linked to criminals, worked as a prostitute and who mainly is after money.
Denying the claims, Diallo, 32, has recently given her first interview on U.S. TV, followed by a press conference and others appearances, and accused New York authorities of sabotaging their prosecution of the former International Monetary Fund chief out of racism and sexism.
During her interview, she insisted her life had been wrecked by the 62-year-old French socialist, who allegedly tried to rape her when she arrived to clean his hotel suite on May 14.
Explaining her reaction when she understood who the man who allegedly assaulted her really is, "I said, 'Oh, my God.' I was crying. I said, 'They're going to kill me, I'm going to die.'" She then went on to argue that in her native Guinea, West Africa, accusing "a powerful man like that" would put her life in danger.
He came to me and grabbed my breasts," she told ABC, adding that she asked him to stop and said "I don't want to lose my job."
"I was like, 'Stop this, stop this,'" she said in the interview. But, she insisted, Strauss-Kahn "kept pushing me back to the hallway... I was so afraid. I was so scared."
Diallo then proceeded to give a press conference in brooklyn.
"I'm going through a lot," she told the press. "I ask God: why me? Why me?" She said her 15-year-old daughter told her: "Mum, please, please promise me you're going to stop crying."
"We're crying every day. We can't sleep."
"I'm here because I hear people call me a lot of bad names," said Miss Diallo, who is suing a New York tabloid for calling her a prostitute.
"Only the people that you work with, or our neighbours, or those people back home, knows you. Those people say good things about you," she said her daughter had told her.
One of her allies, Noel Leader, a former cop and co-founder of a New York black police association, accused Mr Vance of "literally throwing this victim of a sexual abuse case under a bus".
"We believe that class, race and gender had an effect on this case," said Mr Leader. "Cyrus Vance should be held accountable, and should be removed from office." Rev Dr A.R. Bernard, pastor of the Christian centre that hosted the press conference, was asked if he and other figures would unite their communities to remove Mr Vance at his next election in 2013.
"I think and hope that he's intelligent enough to understand what has been implied here," said Rev Dr Barnard.
Kenneth Thompson, Miss Diallo's attorney, said he would be filing a civil lawsuit against Mr Strauss-Kahn "soon". Mr Strauss-Kahn denies all charges.
Tristane Banon
Miss Banon is a French writer who accuses Mr Strauss-Kahn of trying to assault her as she tried to interview him in a Paris flat in 2002, and decided to press charges against the ex IMF chief, after the New York affair came to light.
She was 22 at the time and had has already publicly discussed the incident on French TV , saying Strauss-Kahn acted like a "chimpanzee on heat". Banon, was a close frien of Mr Strauss-Kahn's daughter and his ex-wife was her godmother.
Many in France and abroad questioned the timing of Miss Banon's move, which came eight years after the facts, but her lawyer insisted she had been dissuaded at the time from filing charges by her mother, a regional councillor in Strauss-Kahn's Socialist party, who admitted she slept with the politician prior to the alleged accident with her daughter.
Mr Strauss-Kahn counter attacked by saying he would sue Ms Banon for making false statements.
Under French law, prosecutors will now have to decide whether to launch a criminal inquiry, with could have serious consequences for Strauss-Kahn as the charge of attempted rape carries a maximum sentence of 15 years in jail.
"These acts are extremely serious," Mr Koubbi, banon's lawyer said before he filed the legal complaint. "These events were combined with a violence that was absolutely remarkable for these kinds of cases."
Ms Banon, 32, has claimed that during the interview that led to the assault, Mr Strauss-Kahn said he would only speak to her if she held his hand.
She then said she eventually had to fight him off as they wrestled on the floor and he undid her bra and pulled open her jeans.
"When I realised that he really wanted to rape me I started kicking him with my boots. I was terrified," she told the French Press.