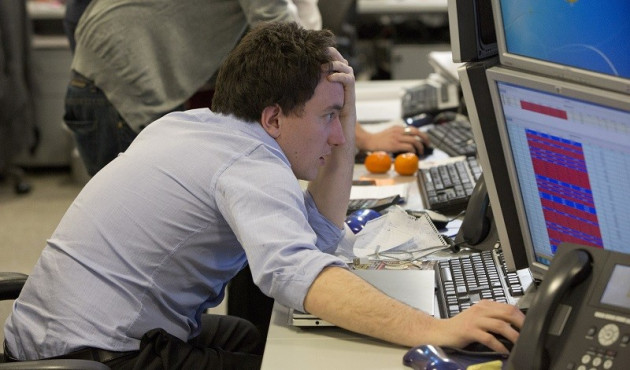 Almost five million workers are affected by high levels of stress, costing British businesses more than £460m a day.
According to insurer Friends Life, one in six (16%) UK employees - representing almost five million workers - called in sick due to stress in the past year, costing employers more than £460m ($739m, €547m) in wasted wages per day.
"Despite green shoots of recovery in the economy, it's clear from our research that many workers continue to live under a serious burden of stress, particularly those under the age of 25," said David Williams, director of group protection at Friends Life.
The research, conducted by OnePoll last month, also revealed that young people are more likely to feel the pressure, with almost a quarter (24%) of those aged 18-24 calling in sick due to stress in the past year.
The study also found that 18 to 24-year-olds have a greater fear of redundancy (36%) than they do of a life-changing injury and that worries around job security are a concern for this age group, at 52%.
In addition, other concerns among 18 to 24-year-olds are money (35%) and work (22%).
But money concerns have gone down by 2% in this age group, while concerns about work are down by 1%, compared to last year.
The data also exposed a gender gap in the drivers for stress, with 31% of males saying work causes them the most stress, followed by money, at 28%.
However, the pattern was the opposite for women - 34% stated that money was the main cause of their stress, with 23% saying stress was work-related.
"Employers can provide valuable services for their employees that can help prevent and manage stress," added Williams. "It is important that employers spot the signs of stress early to ensure that appropriate action can be taken to help employees feeling pressurised. This can positively affect employee well-being, engagement as well as business productivity."
Today is National Stress Awareness Day.