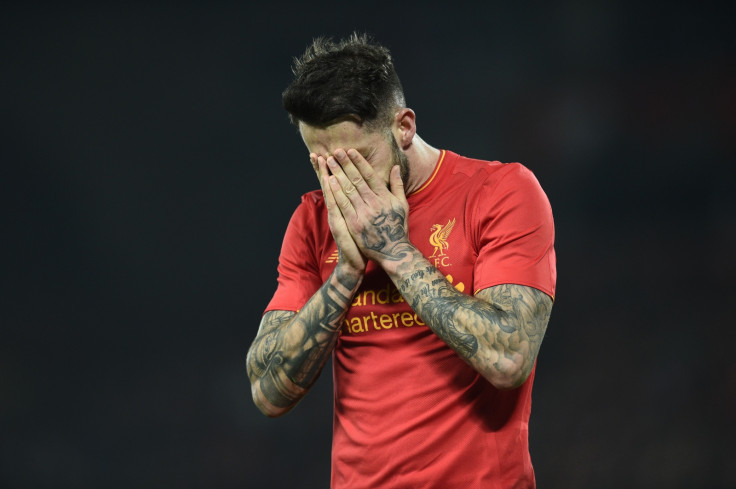 Liverpool forward Danny Ings has returned to the club's training facilities at Melwood to begin rehabilitation after suffering a season-ending injury.
Ings, 24, missed almost the entire 2015-16 campaign after he suffered a serious anterior cruciate knee ligament injury just months on from joining the club from Burnley.
He suffered another setback in Liverpool's EFL Cup fourth round clash with Tottenham Hotspur at Anfield, suffering cartilage damage in his other knee. Liverpool boss Jurgen Klopp confirmed last week the unlucky striker had already undergone surgery and while another spell of seven to nine months on the sidelines is expected, he has already back on the long road to recovery.
A brief statement from Liverpool read: "Danny Ings returned to Melwood today as he takes the first steps in his rehabilitation after successful surgery on the knee injury he sustained last month."
Ings managed just two appearances this season before suffering his latest injury, both of those coming in the EFL Cup and are to date his only appearances under Klopp. Despite the latest setback raising questions over his long-term future on Merseyside, the former Borussia Dortmund coach insists the club will wait for him to fully recover.
He said last week: "In the last two weeks everybody could see, 'OK, now he's back' and then this happened. It's not nice, but it is part of football and from yesterday onwards, it is already a positive story because the surgery was very positive and the rehab has started already.
"It's a moment when the club and the team really have to show how strong we are and we will wait for him. We will give him all the time he needs and then he will be back again and will be a Liverpool player, 100%. That's the only thing we are working on from this moment on."