Jurgen Klopp has publicly reassured Danny Ings that he will "100%" remain a Liverpool player when he returns from his latest long-term injury setback. The unlucky striker underwent surgery in London on Wednesday (2 November) after suffering cartilage damage in his right knee during the latter stages of last week's EFL Cup fourth-round victory over Tottenham Hotspur at Anfield.
While Ings could take some solace from the fact that the problem is not afflicting the same knee in which he sustained a torn anterior cruciate ligament (ACL) in October 2015, he is still expected to be sidelined for between seven and nine months. Another lengthy and demoralising lay-off will inevitably lead to questions over the player's long-term future at Liverpool, although Klopp claims that the club will wait for him to recover fully.
"It's not negative; it's not a nice story of course, it's the complete opposite, but it's an important story," Klopp said at his pre-Watford press conference on Friday. "Everybody who knows Ingsy likes him, I've never heard something bad about him. The only problem he had is that he had a really bad injury and he needed time to come back in shape.
"In the last two weeks everybody could see, 'OK, now he's back' and then this happened. It's not nice, but it is part of football and from yesterday onwards, it is already a positive story because the surgery was very positive and the rehab has started already.
"It's a moment when the club and the team really have to show how strong we are and we will wait for him. We will give him all the time he needs and then he will be back again and will be a Liverpool player, 100%. That's the only thing we are working on from this moment on."
Ings' previous ACL injury, picked up in his very first training session under Klopp after returning from international duty, kept him out for seven months. The former Bournemouth and Burnley forward had made just two substitute appearances in the EFL Cup so far in 2016/17, but Klopp insists he was on track for what would have been only his seventh Premier League outing since being brought to Liverpool by Brendan Rodgers last summer.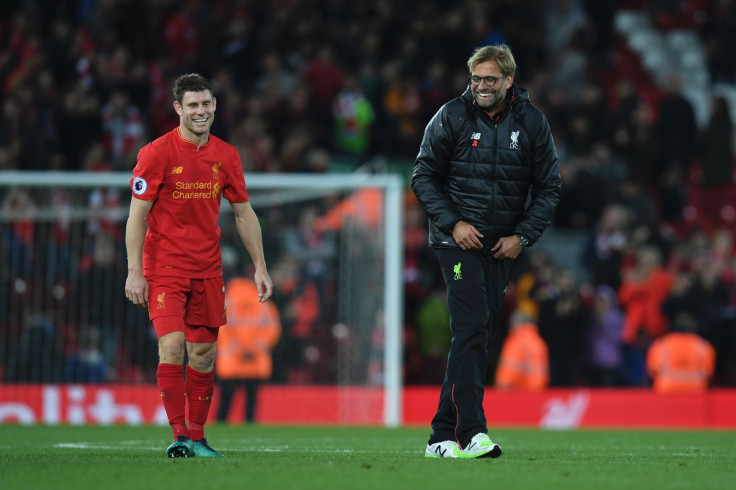 "The team reacted like everybody would react when something bad happens to a friend, but meanwhile we want to show that we are involved with this of course," the manager added. "It's not for the public or something, but of course we are involved with this. He was very, very close in the last few weeks to the team; he'd already helped us and in each session he helped us on his way back into his best shape. Everything will be good at the end but now it's time to work on the comeback."
Liverpool, currently third in the Premier League and level on points with leaders Manchester City and Arsenal, have no new injury worries to contend with as they search for their ninth victory in 10 matches against Watford on Sunday (6 November). James Milner has recovered from the virus that led to his absence from last weekend's eventful 4-2 win at Crystal Palace, while a cautious Klopp says that "in this moment, they [the players] are all fit" after revealing that midfielders Emre Can and Georginio Wijnaldum have also been suffering from illness.