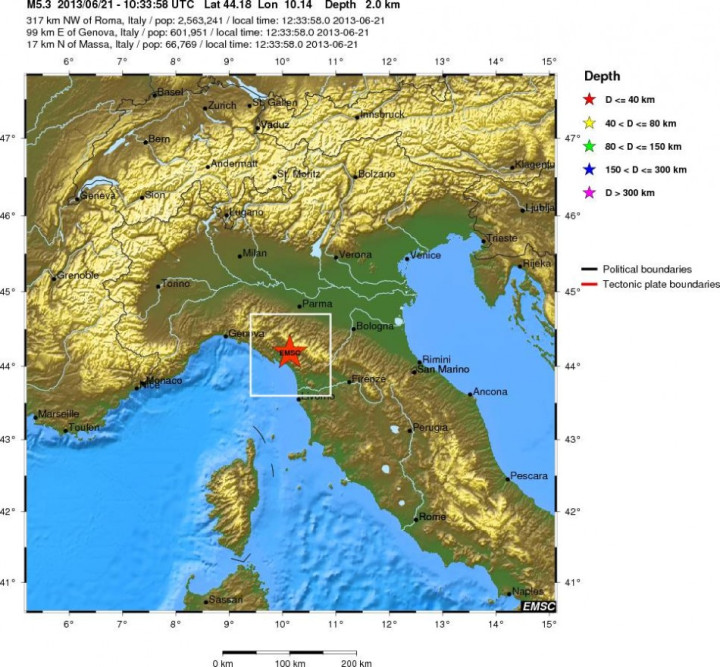 A strong earthquake of magnitude 5.2 has shaken Italy's northern regions of Emilia Romagna, Lombardia, Liguria and Tuscany.
The epicentre of the quake, which hit at 11.31 GMT, was near the Tuscany town of Fivizzano in the Massa-Carrara province.
The quake, which struck at a depth of 10 kilometers (six miles), was felt as far away as Milan, Verona and Florence, a radius of more than 160 kilometers (100 miles).
The news agency ANSA said many people in the town of Carrara near the epicenter left their houses in fear, but that there were no immediate signs of damage.
In 2012, two major earthquakes occurred in Emilia-Romagna, causing 26 deaths and widespread damage.
More follows...