At least 10 people in the northern Italian region of Emilia-Romagna were killed by a 5.8-magnitude earthquake on Tuesday, according to civil protection officials.
The earthquake came nine days after a quake in the same region killed seven people.
The towns of Mirandola and Cavezzo, in the province of Modena, near Bologna, were closest to the epicentre. The tremor hit at 9 a.m. local time and was felt throughout northern Italy, including Milan and Venice. The train station of Bologna was shut and some train lines in the areas were suspended to check the stability of the infrastructure.
"Some buildings which were damaged already in last week's earthquake were affected again today. San Felice sul Panaro and Mirandola registered most of the damage," a spokeswoman said.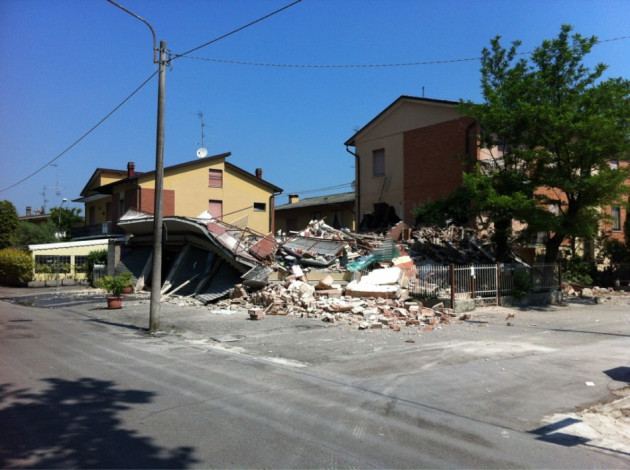 In Cavezzo, near the epicentre of the quake, 75 percent of the buildings in the town have reportedly crumbled.
Prime Minister Mario Monti said that the Italian government "will do everything necessary to respond."
"Emilia-Romagna won't be left alone," said Vasco Errani, head of the regional government.
Three of the victims were from San Felice sul Panaro, in the province of Modena. Factory buildings collapsed causing the death of four workers at Mirandola, where the cathedral and the Church of San Francesco have crumbled. Rescuers are digging in the area.
Internet users have flocked Twitter asking to open all the Wi-Fi connections to facilitate emergency communications.
The May 20 quake, centred in Finale-Emilia, toppled buildings across the region, including two factories where four workers were killed. Tent cities are hosting about 5,000 survivors of that temblor.
Among the 10 people killed Tuesday are Italians, two Moroccans, an Indian man, a priest, an engineer and some workers.