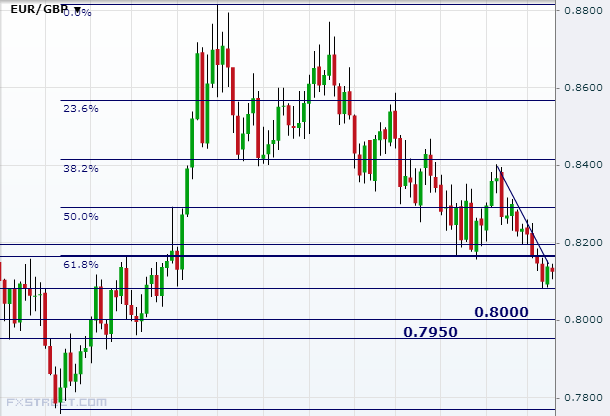 Sterling has been slightly weak against the US dollar of late but remains strong versus the euro and Swiss franc as the BoE is widely expected to keep its key policy rate and asset purchase target steady at Thursday's review while the ECB is all set to cut its deposit rate to below zero on the same day.
IB Times UK technical analysis shows that the sharp fall in EURGBP early last month was significant as it took the cross through the critical 61.8% Fibonacci retracement of the June 2012 to January 2013 uptrend. At the same time, the uptick since late last month is insignificant as it has failed to break above the channel resistance.
The 23 May low of 0.8080 is unlikely to act as a major support on the next move lower and the next levels are 0.8000 and 0.7950. On the higher side, 0.8164 and 0.8200 are important levels ahead of 0.8292, the 50% Fibonacci retracement of the uptrend mentioned.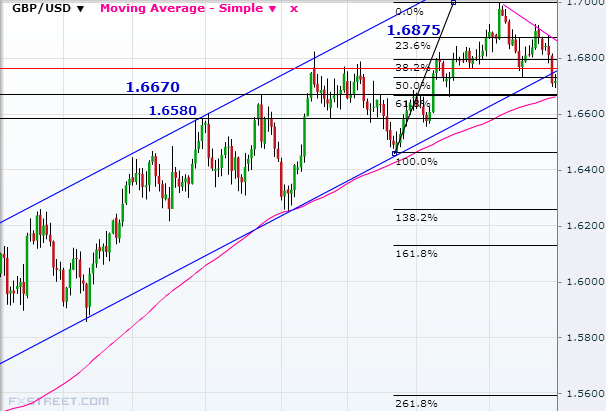 However, our analysis shows that GBPUSD will find it difficult to break below 1.6670, where the 61.8% retracement of the 24 March to 5 June uptrend and the 100-day moving average coincides.
The currency pair has been on a downtrend since early this month. The next level on the downside is 1.6580. The first topside level is 1.6875 and then comes 1.7000, the near 5-year high touched on 6 June.
Overall, the pound remains broadly strong. Against the greenback, it rallied 3.2% from late March to its 6 May high of 1.6996 but has given back 1.3% since. Sterling is 3.6% stronger against the euro since mid-March and more than 4% against the Swiss franc.
The lower-than-expected consumer price inflation number from Eurozone today – the flash estimate for May came at 0.5% y/y when analysts were expecting 0.6%-0.7% - should strengthen the case for a dovish ECB on Thursday. Analysts expect the central bank to cut the deposit rate to -0.1% from 0%.