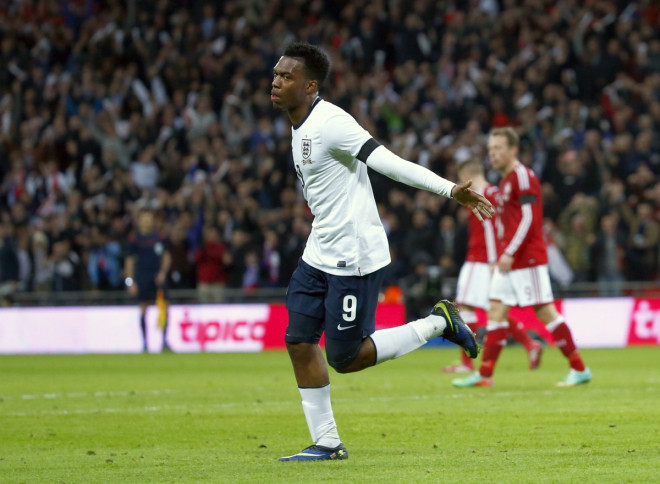 Liverpool striker Daniel Sturridge has thanked Manchester City and Chelsea for helping him grow as a player.
The 24-year-old has been in brilliant form this season, scoring for fun in the Premier League and his goal tally has helped the Reds become title challengers.
The partnership of Luis Suarez and Sturridge is regarded as one of the most feared in the league and it all came about when the 24-year-old transferred from Chelsea to Merseyside in January 2012.
The striker has scored 18 goals in the league thus far and assisted five, and has been a major plus for Brendan Rodgers, who has done a brilliant job to lift Liverpool to the position they currently find themselves in.
Sturridge never got a chance to play on a regular basis for City owing to the plethora of strikers at their disposal.
The striker transferred to Chelsea but moved on to Liverpool as he thought the coaching staff at Chelsea did not believe in his abilities. The move worked very well for the striker but he has no hard feelings towards his previous clubs, who he believes played an active role in his development.
"I'm thankful to Chelsea and City. I'll always love the staff at City, the academy staff especially. They changed my family's life, moving us when I moved to City," Sturridge said.
"With City it wasn't a case of the club doing anything wrong,' he says. 'They had a lot of money at the time and were buying a lot of strikers and for a young player of 18, it would have been a bit silly for me to stay with the strikers they bought. They had Felipe Caicedo, Jo, Craig Bellamy, they signed about six or seven strikers.
"I just didn't feel like I would get an opportunity there, because I knew it would only get worse, because they had more money. So I thought the best place to go, with the things Chelsea said to me, was London.
"It was all part of my journey. But it's fair to say that Chelsea didn't fully believe in me. I'm not saying I have to feel loved, I don't have to feel loved, I just have to know that the manager believes in me and he's giving me an opportunity on the field. I didn't start a single game as a centre forward at Chelsea in the league, so it was very difficult," he concluded.