Liverpool striker Luis Suarez hit the headlines on Monday morning, for all the wrong reasons. The Uruguayan international had a superb game on Sunday evening, providing the first goal and scoring a late second to help the Anfield club to a 2-2 draw in a Premier League match against Chelsea.
And had he not felt the need to bite Serbian international Branislav Ivanovic's arm, fans might well be continuing to support the South American for a PFA Player of the Year award.
Unfortunately, the former Ajax star did bite Ivanovic and although he apologised for his behaviour and has since been fined by the club, a large section of football professionals, pundits and fans have been less than impressed with his actions.
It isn't the first time Suarez has pulled a Mike Tyson stunt either, with the striker receiving a seven-match ban after biting PSV Eindhoven midfielder Otman Bakkal, back in 2010, when he was with Ajax.
Suarez and Tyson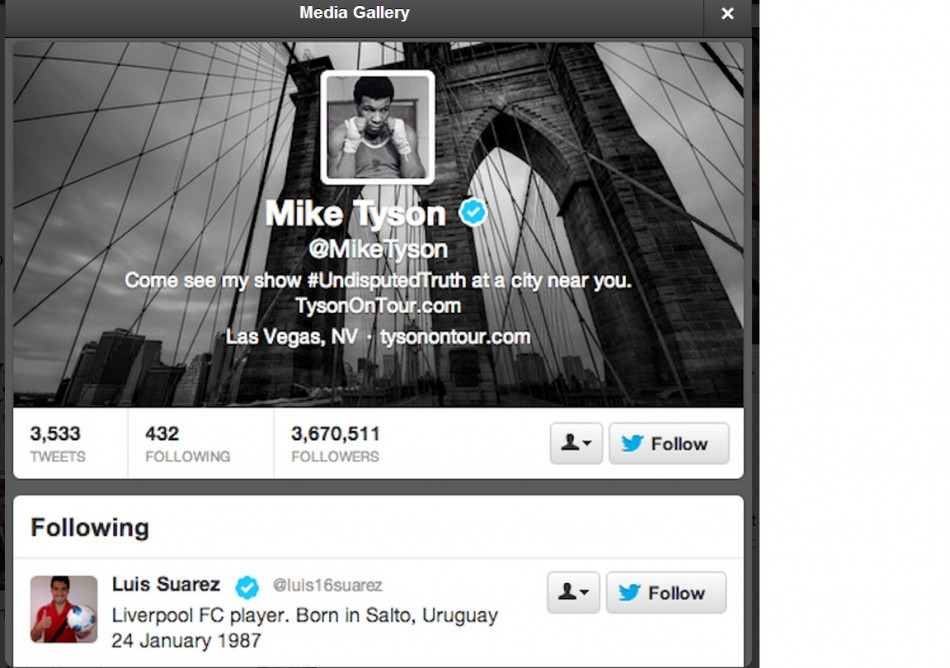 And speaking of Tyson, the former undisputed heavyweight boxing champion, the Mail reports the 46-year-old has become a Twitter follower of Suarez.
Tyson knows a thing or two about criticism after biting an opponent - he took a chunk off Evander Holyfield's ear in 1997, when the two were in the ring.
In any case, the Twitterverse has responded with a large number of hilarious memes being circulated. Check out some of these...