Suella Braverman pushing for a ban on American XL bully dogs
Home Secretary Suella Braverman is seeking "urgent advice" on banning "lethal" American XL bully dogs following a horrific attack on a young girl in Bordesley Green, Birmingham.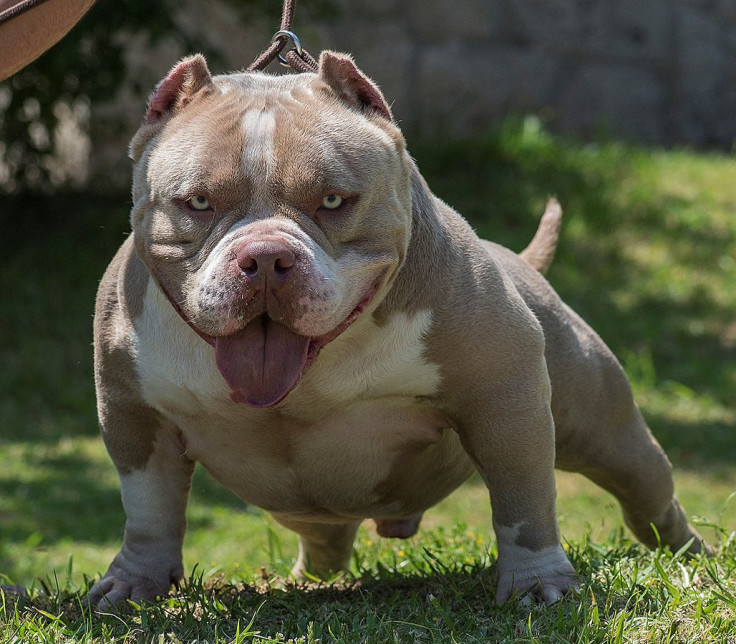 An 11-year-old girl was attacked by an American XL bully as she was walking on a street before running into a nearby shop.
Two men who intervened were also injured and all three victims were treated in hospital. The dog was taken to a local vet to be checked over and then transported to secure kennels while the police spoke to the owner.
Ms Braverman said the attack was "appalling" and the breed was a particular danger to children.
American XL bullies are dogs close to the pit bull terrier and have been crossbred with other breeds, such as English bulldogs and American bulldogs.
XL bullies tend to be around 33 to 50 cm in height and 20 to 60 kg in weight.
UK authorities have warned dog fighting in Britain is on the rise with these types of breeds as the first choice. The muscular American XL bullies can display "unnatural" savagery due to violent training and years of inbreeding.
Two out of four fatal dog attacks in 2021 involved an XL bully, increasing to at least six out of ten in 2022. Bully Watch, a group set up by dog owners to monitor the breed, stated that XLs were responsible for 45 per cent of dog attacks on humans and other dogs this year.
Jack Lis was a 10-year-old boy who was mauled by an American XL bully in Caerphilly, Wales in 2021. His mother, Emily Wright, has expressed her anger on social media, calling for governmental action.
Former Justice Secretary Sir Robert Buckland also said: "I am deeply concerned by the rise of attacks on people, pets and livestock by XL bully dogs. The government should take action and ban these dogs."
However, The breed is not recognised by the Kennel Club, so it could be hard to define and the ban could inadvertently outlaw other dogs. The PA News Agency reported concern within Defra that adding the XL bully to the list of banned dogs will not be feasible.
Dr Candy d'Sa, an animal behavioural expert and expert witness in animal law previously told inews that a ban would be difficult to implement because American Bullies range in size and strength and are crossbreeds so could be difficult to identify.
Animal charities including the RSPCA have been pushing for an end to breed-specific bans which they say work against dogs perceived to be "dangerous" and lead to thousands of "innocent" animals being put down. They want to focus on individual actions and dangerous owners.
A Dogs Trust spokesman said: "Dogs Trust wants to see the current dog control laws replaced with one consolidated law that allows for early intervention with a focus on the prevention of dog bite incidents and includes measures that deter and punish owners of dogs whose behaviour is dangerous."
He continued: "We will continue to look for reform in existing dog control laws until we are satisfied that any new measures are preventative, breed-neutral and effective, and ultimately protect both dogs and people alike."
There are currently four banned dog breeds in the UK: the pit bull terrier, Japanese tosa, dogo Argentino and fila Brasileiro.
Last month a 28-year-old mother was hospitalised after being attacked by one of the dogs while pushing her pram in Doncaster. She was taken to a hospital for treatment after the American XL bully dog inflicted severe injuries to her arms.
By

Kaja Traczyk is a reporter for the International Business Times UK and a Journalism Undergraduate with experience in news writing, reporting, and researching.