David Cameron has not "taken a sugar tax off the table" according to the health secretary who called the child obesity epidemic "a national emergency". Jeremy Hunt said that even if the levy was not imposed on sugary products, government strategy to cope with the crisis would be "equally robust".
"I've got a one-year-old daughter," he told the BBC's Andrew Marr Show. "On current trends, by the time she reaches adulthood, a third of the population will be clinically obese. One in 10 will have type 2 Diabetes. It is a national emergency."
The prime minister is expected to unveil his long-awaited strategy on childhood obesity next month and Hunt said it had to be "a game changing moment, a robust strategy".
An October 2015 report by Public Health England recommended that a 10%-20% tax be placed on high sugar products. The health secretary insisted that it was still an option.
"David Cameron has said that if it isn't a sugar tax then it needs to be something equally robust," Hunt said. "But he hasn't taken a sugar tax off the table."
He added: "We have got parents up and down the country who want to know that they are going to be given the support they need to ensure their children eat healthily."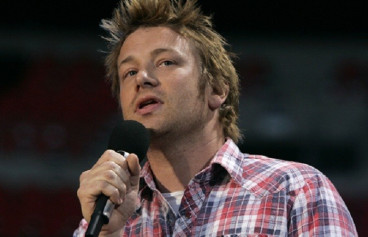 His comments came after celebrity chef and food campaigner Jamie Oliver urged the prime minister to "be brave enough" to launch a "proper battle plan" to tackle childhood obesity.
The chef who researched the effects of sugar consumption for the Channel 4 documentary "Jamie's Sugar Rush" said he would be "disappointed" unless Cameron came up with a better plan than taxation.
Writing in The Sunday Times newspaper Oliver said he had "been surprised by the reach of the food industry".
"For decades sugar and junk food companies have hidden behind sport to promote their products," he said. "In my own experience trying to get sports stars to back the initiatives around this problem has come to no avail."
He added that it was "too easy for food and fizzy drinks advertisers to pay for product placement online".
More about sugar tax