It has been a curious summer at the Stadium of Light, to say the least. Having survived relegation to the Championship by the skin of their teeth, the club have only made one noteworthy signing so far.
The player in question, Papy Djilobodji, barely made a splash at Chelsea last season before going on loan to Werder Bremen, and the £8m ($10.3m) fee the Black Cats have paid for him seems a little bloated. There are already some questions being asked of his signing heading into the new campaign.
The situation has, of course, been exacerbated by the departure of former manager Sam Allardyce, who has taken up the England post. He has since been replaced by David Moyes, and the former Manchester United boss has already spoken of his admiration of Adnan Januzaj and Marouane Fellaini. It remains to be seen, though, whether he can attract big names to the Mackems.
On the flipside, a number of players have left Sunderland during the summer window, including Steven Fletcher, Steve Harper and Wes Brown, all of whom departed on free transfers.
Last season
Premier League: 17th
FA Cup: 3rd round
League Cup: 3rd round
Top scorer: Jermain Defoe (18)
Manager – David Moyes
For a manager who has spent more than a decade plying his trade in the Premier League, Moyes has arrived at the Stadium of Light with a surprising amount to prove. The Scot endured a dreadful spell in charge of Manchester United after replacing the irreplaceable Sir Alex Ferguson and subsequently spent a similarly troubled time in charge of Real Sociedad.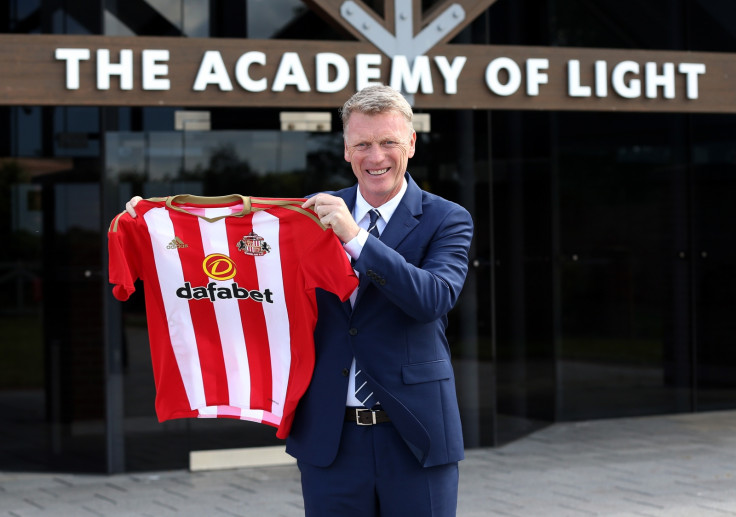 Popular perception is that Moyes was in above his head at Old Trafford and that a club with more modest expectations and a smaller budget is better suited to his managerial style.
Key player – Jermain Defoe
After he joined Toronto FC in 2014, Jermain Defoe's days as a Premier League player appeared to be numbered. However, his subsequent return and remarkable goalscoring feats last season played a massive part in the Mackems avoiding the drop.
Now, at the age of 33, the pressure is once again on the predatory striker to do it all over again in a side that is expected to be scrapping for survival. Defoe's fortunes over the coming months could go a long way towards determining the club's short- to medium-term future. No pressure, then.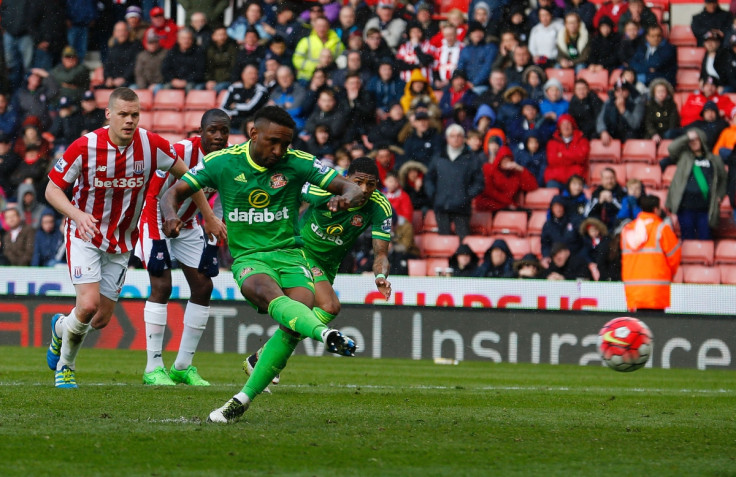 Expectations
Upon his arrival at the Stadium of Light, Moyes admitted the club could once again find themselves in a relegation scrap this season. Indeed, the new manager confessed he would happily settle for a fourth-from-bottom finish this season, given the current shortcomings of his squad.
"We don't have long to make things work," the newly-appointed boss explained. "I think Sam did brilliantly to keep them up, an incredible job. We need to get some players in to improve. I need competition and at the moment we don't have that.
"I would like to strengthen in most areas. In the short term I am trying to buy to keep me up. I have assurances we can improve the squad.It may not be the outrageous figures but wheeling and dealing is part of the job now."
IBT prediction – 16th
While Moyes is capable of filling Allardyce's shoes in helping the Mackems to avoid the dreaded drop, a disjointed transfer window, allied to the new manager's modest goals, is likely to see Sunderland fans suffer another relegation struggle. However, the club ought to have sufficient quality to ensure that at least three sides finish below them this season.