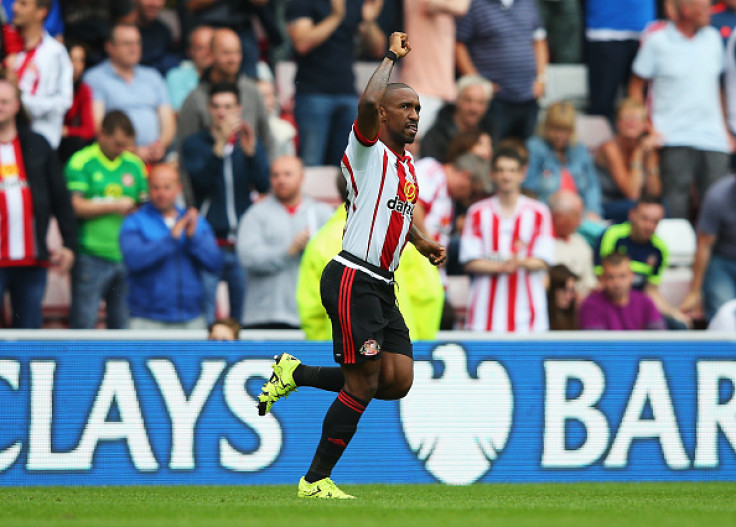 Sebastian Larsson and Jermain Defoe will miss Sunderland's game against Arsenal in the coming weekend at the Emirates stadium, Sam Alardyce has confirmed. Both players were substituted midway through Sunderland's 2-0 win over Stoke City, which took The Black Cats out of the relegation zone.
Defoe picked up a hamstring injury while Larsson has a problem with his medial ligaments. The injuries will see them out for at least a week. The game against the Gunners will be an opportunity for Allardyce to renew his feud with Arsene Wenger, against whom he has written in his recently published autobiography.
The former West Ham manager has an upper hand against Wenger, when he was with the Hammers and Bolton, as he managed to get under the Frenchman's skin and gained some well-earned points against his illustrious rival. The Gunners are struggling for form at the moment, having taken only two points from a possible nine in the league in November, which has seen them go back on fourth spot, two points adrift of leaders Manchester City.
"Jermain suffered an injury to his hamstring not his ankle – he felt it go sadly – and obviously Seb Larsson medial ligaments. Hopefully they will be fit as quickly as possible – they probably aren't going to be fit for next weekend but hopefully the week after," Alardyce told Sunderland's official website.
The Black Cats have a series of games lined up in the festive period against teams in last year's top four, taking on the likes of Chelsea, Manchester City and Arsenal away from home in December. However, the manager is confident that they have the quality to pull off a few upsets and get themselves out of contention for relegation.
"We will go into the big games as the underdogs and tell the lads to enjoy themselves because nobody expects you to get a result," the Sunderland manager added. "Hopefully we can shock one or two because the lads have enough confidence in their ability to play any team at any time.
"You can beat them if you're on song and you take full advantage of what you create, so let's hope that is the case."