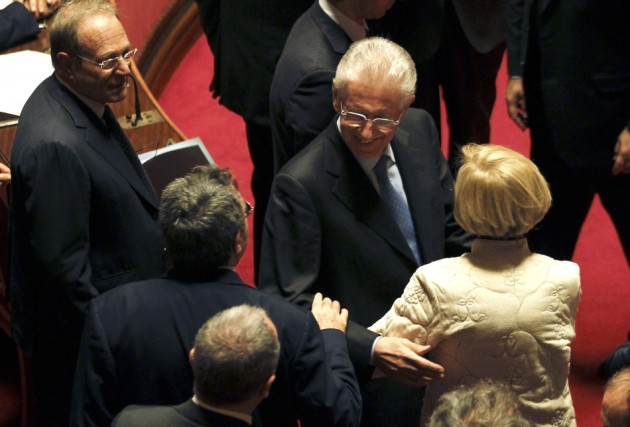 Affable, reserved, highly-respected, Italian's probable new Prime Minister Mario Monti seems to represent the antidote to Silvio Berlusconi's discredited dominance of Italian politics, the "man who screwed an entire country".
The newly appointed senator for life is a passionate defender of the euro, an insightful, well-educated thinker and a sober character, all qualities that Monti shares with the Italian President Giorgio Napolitano. Both were fed by the same fruitful but rigorous cultural background of Italian politics of the 1960s, when Berlusconi's schoolboy pranks were yet to erode Italian reputation in Europe.
Italian newspapers have pointed out his "Anglo-Saxon aplomb, style and composure", but Monti's sobriety rather belongs to a long-forgotten Italian character, the same character that shrugged off with blood, sweat and tears the terrible devastation left by World War II and helped Italy to become the seventh economy of the world.
Born in Varese, close to the border with Switzerland, Monti, now aged 68, was first appointed to the European Commission by Berlusconi himself in 1994. But he stayed on after the Berlusconi government fell, showing himself equally able and willing to answer to a centre-Left administration, establishing a reputation for political neutrality. He was educated at Milan's Bocconi University, considered one of the most considered business school in Europe, and then Yale, where he studied under James Tobin, the Nobel Prize-winning economist.
As a European Commissioner, "Super Mario" as he was nicknamed by American newspapers, engaged in an antitrust battle with Microsoft, he challenged the merger of General Electric and Honeywell and introduced important changes in the Antitrust European laws. From this summer, he emphasised the need for Italy to focus on growth, harshly criticising Berlusconi for not endorsing enough economic measures in this direction.
Specialist of the banking system, Monti is the president of Bruegel, a European think tank he established in 2005. In the last years, he took position for a European monetary fund, a European federalism and for an Economic government of the European Union. He is also European Chairman of the Trilateral Commission, a think tank founded in 1973 by David Rockfeller and member of the Bilderberg Group.
"He has experience and, Europe-wide, is one of the most highly esteemed Italian personalities," Gianfranco Fini, speaker of the lower chamber of the Italian parliament, has said of him