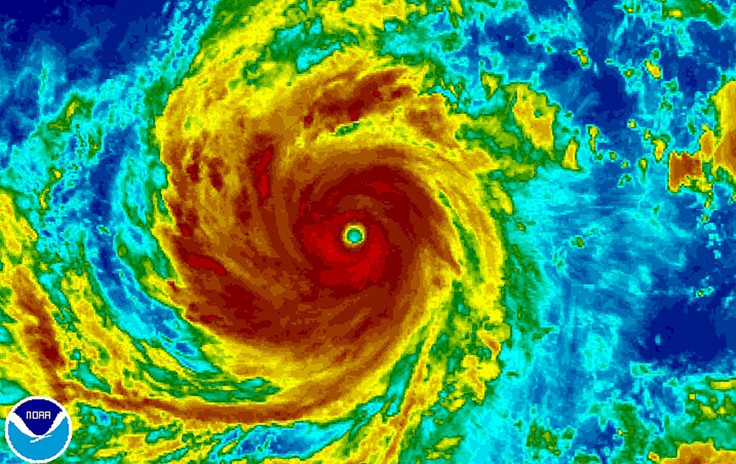 Super Typhoon Soudelor has been confirmed as the strongest storm this year at it looks set to batter the coasts of Japan, China and Taiwan.
The storm is currently developing across the Pacific Ocean at wind gusts up to 220 mph (354 kph), according to the Joint Typhoon Warning Centre.
Soudelor is currently listed as a maximum category five storm, overtaking Cyclone Pam as the strongest store of 2015.
While no deaths have so far been attributed to the Super Typhoon, it did cause widespread destruction after the centre passed directly over the island of Saipan, to the north of Guam in the Western Pacific, causing acting governor Ralph Torres to declare a state of major disaster and significant emergency after it struck.
About 400 people are currently in temporary accommodation on Saipan after Soudelor ripped roofs off houses and caused power cuts in the area.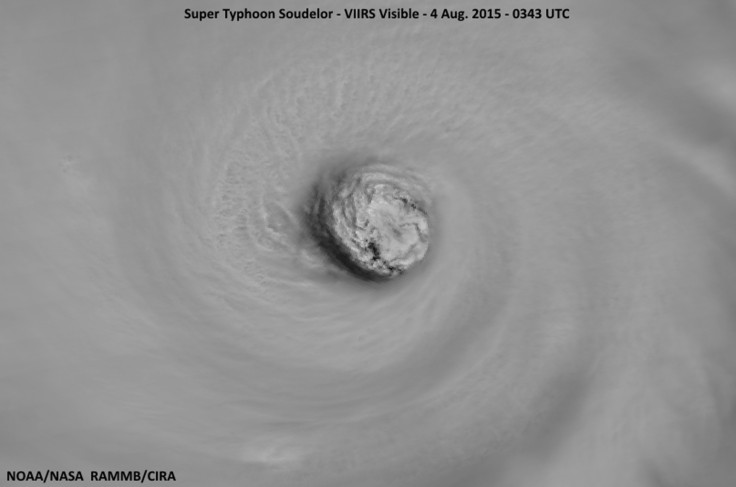 Speaking to Pacific Daily News, Saipan resident Jacquelyn Belk said: "The wind busted out my bedroom window and flooded the room. I was terrified that my shutters would break my sliding doors.
"I saw power lines down everywhere and trees blocking roads. Driving around was like a maze just trying to weave around fallen trees."
John Hirsh, executive director of the American Red Cross in Saipan, added: "I've seen multiple primary power poles down; I've seen cars flipped over the road; I've seen lots of torn roofs."
Soudelor is expected to continue travelling west-northwest over the Pacific Ocean over the next few days, but it should weaken and eventually be scaled down to a category three or four storm by the time it hits Taiwan.