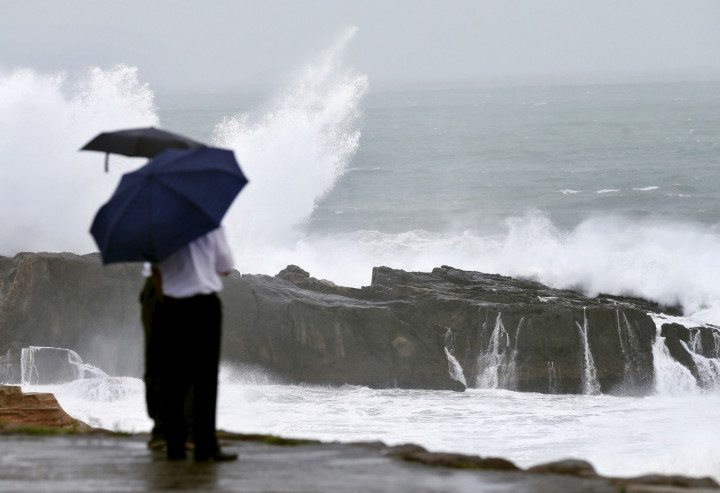 After facing the rage of tropical storm Chan-hom on 10 July, Japan was on Thursday, 16 July, hit by typhoon Nangka.
Named after a tropical fruit, typhoon Nangka was downgraded to a tropical storm by the Japan Meteorological Agency on Friday (17 July) morning (local time), but was accompanied by torrential rain and winds of above 80kms per hour, with gusts of up to 120kms per hour.
At least two people were killed and 35 injured in separate incidents and reports suggested that more than 100,000 people were advised to evacuate the largest main island of Honshu in the western end of Japan. Authorities expect more flooding and landslides in the area as heavy rains have been forecast.
Reuters reported that rivers breached their banks in the western prefecture of Wakayama after the storm dumped more than 600mm of rain on Honshu, Japan's largest main island.
The country is forecast to receive a further 300mm of rain by Saturday morning, the news agency said.
Another report stated that authorities in southern Japan's island of Shikoku ordered mass evacuation as the typhoon made landfall late on Thursday. Considering Nangka's approach in the Pacific, authorities asked 350,000 people to leave their homes and head to safer areas.
Around 165 flights have been cancelled in the country and trains in western Japan are delayed. Most highways near the ocean have also been shut.
Nangka is expected to head into the Sea of Japan late on Friday and convert into a tropical depression. It would then head across the northern tip of Honshu on Sunday (19 July).