When International Business Times UK joined forces with EyeEm to launch The Graphic City a minimalist architecture photography competition, we asked EyeEm's community of photographers to come up with creative compositions highlighting interesting angles, shapes and converging lines in cities and towns .

The response far exceeded our expectations in terms of both numbers and quality; we received more than 46,000 entries from all over the world. Thankfully, the initial judging was done by EyeEm's patented technology, which uses machine learning and neural networks to assess all of the images on their aesthetic quality and how well they fit the brief. Once the computer had done all the hard work, the humans stepped in.
Each judge looked through the computer's top-ranked images and chose their favourites. When we got together to discuss our shortlists, we found that one name kept cropping up again and again: Jeremy Walter, from Kansas City in Missouri. We had our winner, but who was he?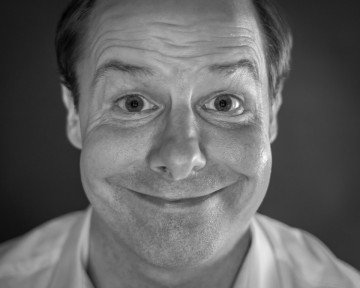 We contacted him and knew he was a worthy winner as soon as he started telling us about himself. It turns out he has such a passion for architectural photography that he has spent the past decade photographing nothing but buildings. In the process he has developed an incredible eye for spotting beautiful compositions on even the most mundane city streets.
Jeremy told IBTimesUK that his love of photography was sparked in 2009 when he got his first high-end digital camera: a Canon Powershot SX10 IS. "I didn't know even what shutter speed was," he said. "I didn't understand those funky Fstop numbers. I didn't know how to meter. All I knew was that I had an implacable mania to discover my city. I had lived in the same area all my life, and yet knew nothing of its beauty."
Jeremy says photography helped him to get out of his shell and discover new comfort zones. Almost ten years later, he's still driven to explore his hometown and capture the beauty of its streets and buildings. "Except now I know what F1.4 will do to an image," he says.
It took Jeremy many years of practice and careful study of other photographers' images on sites like Flickr and EyeEm to develop his own style. "The geometry, the patterns, the angles, the shadows all hold wondrous worlds to me," he says. "Pretty much every building in town has its own secret treasures begging to be discovered. A parking garage has unearthed more thrills for me than the tallest amusement park ride."
When asked to sum up his attitude to photography, Jeremy responds with an answer that is poetic, but far too self-effacing: "The joy of photography is that the masterpieces are already painted, but it's the photographer who carries the canvas." IBTimes UK presents 24 masterpieces by this talented photographer. You can see more of his work at his website: www.jeremyimagery.com.