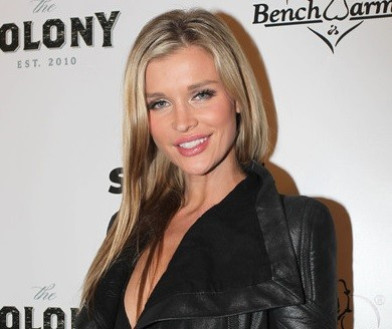 Most famous couples draw up a prenuptial agreement to protect their financial assets in the event of a marriage breakdown.
But for Joanna Krupa her sex life is at the top of her priorities.
According to the Sun, the Polish-American model is reportedly making her fiancé Romain Zago sign a prenuptial agreement stating that they will make love a minimum of three-times-a-week.
The 33-year-old Real Housewives of Miami star apparently believes that the unusual legal document will guarantee her a satisfying sex life.
Zago claimed that the contract was down to the blonde beauty's "huge sex drive".
"She wants our pre-nup to have a sexual clause stating we will have sex three times a week." the American businessman said.
He continued: "I'm not gonna lie and say we do it every day. I work a lot, she works a lot, she's always traveling.
"There's no couple that has a perfect sex life after so many years - we've been together six years.
"You can eat the best pasta in the world every day, but you gotta switch sauce, you gotta spice it up, otherwise it's always the same pasta."
In September 2012 Krupa complained about beign deprived in the bedroom.
"I feel deprived. I'm deprived of sex. I am," Krupa confessed "I don't get it as much as I would like to . . . every day would be nice.
"You would think we'd be in the bedroom all day and all night, but no. I don't know what the problem is. I think he works too much and is stressed."