The owner of SurfTheChannel.com has been sentenced to four years in jail, having been found guilty of conspiracy to defraud in June for "facilitating" copyright infringement.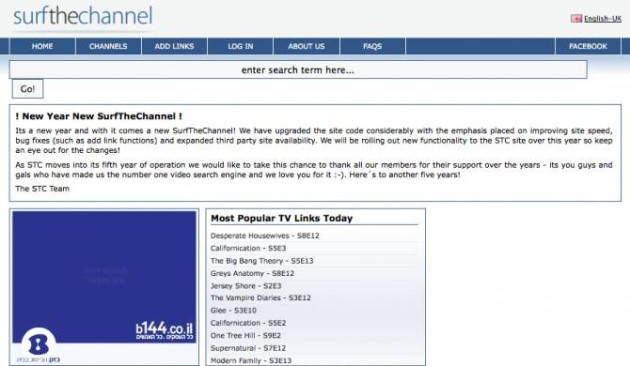 At its peak in 2009 the website attracted more than 400,000 visitors a day and provided them with links to copyrighted television programmes and films hosted on sites such as Kim Dotcom's Megavideo and Tudou in China.
Run by Anton Vickerman, 38, from his Gateshead home, the website generated more than £35,000 in advertising revenue each month, money which was filed through a limited company called Scopelight, and into a Latvian bank account.
Vickerman had designed the service's pages and hired others to source material and carry out work on other aspects of the site.
SurfTheChannel.com allowed users to upload video - both legal and illegal - and encouraged visitors to send in new links and check that they worked.
The maximum sentence that could have been given by Newcastle Crown Court was ten years.
Vickerman and his wife Kelly were arrested after the Federation Against Copyright Theft (Fact) and the Motion Picture Association of America (MPAA) hired a private investigator to take photographs of Vickerman's home and computer equipment in July 2009.
The private investigator gained entry to Vickerman's home by pretending to be interested in buying the property and police raided the home a month later, arresting the couple.
Mrs Vickerman was found not guilty by the jury.
SurfTheChannel.com continued to function despite the arrests, but was eventually taken offline in May 2012 to coincide with the start of the trial. Visiting the site now returns nothing more than a 404 error page.