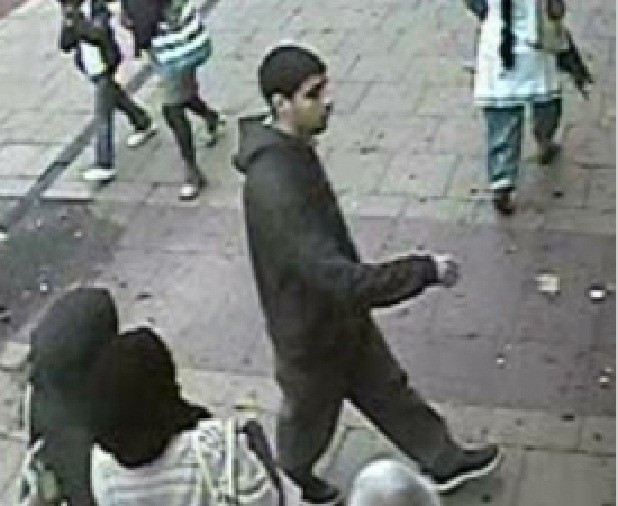 The Metropolitan Police have released an image of a man they suspect of having committed two assaults, in Newham, during the London riots in August, 2011.
In the first of the two alleged assaults, the suspect is said to have walked up to a 69-year-old man walking out of Ladbrokes, on Green Street, and grabbed and punched him in his stomach. The suspect, along with his associates, was then believed to have entered Ladbrokes and damaged fixtures and fittings.
In a later assault on the same day, the suspect reportedly walked up to an Asian male on St Stephens Road, E6, who appeared to be on his mobile phone. The suspect then reportedly grabbed the second victim around his neck. However, in a bid to save his life, the victim threw his mobile phone down on the pavement, which the suspect then picked up and ran away with.
"These were unprovoked attacks, one on an innocent elderly gentleman who sustained serious injuries and another on an innocent young man, both of whom were just going about their day-to-day activity. There would have been lots of people in the areas at the times of the incidents and I appeal for any witnesses to come forward and assist police in catching those responsible," said Acting Detective Inspector Ian Fleming of Newham borough CID, in a statement.
So far, no arrests have been made.
The suspect has been described as an Asian male, between 16 and 20 years of age, who, at the time of the assaults, was wearing dark clothing.
Anyone with information is requested to call Crimestoppers on 0800 555 111.