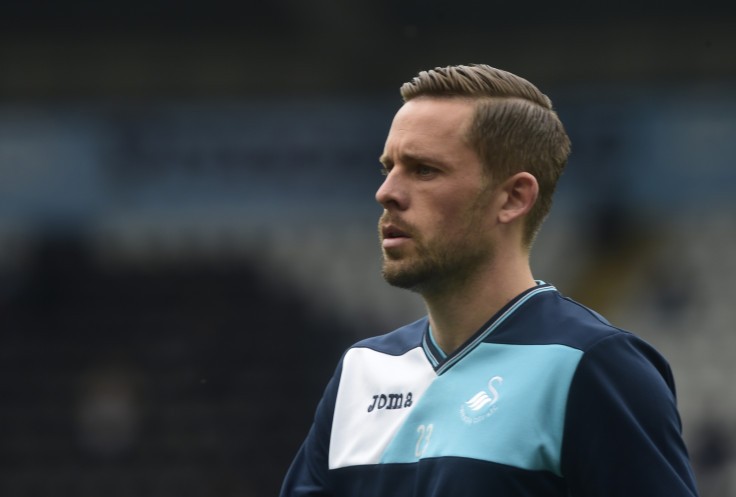 Swansea City remain unwavering in their stance on Gylfi Sigurdsson, with one of their two American majority shareholders, Steve Kaplan, insisting that the club neither want nor need to sell their most prized asset this summer. This comes amid speculation regarding an agreement with Everton and other interest from the likes of former club Tottenham Hotspur, Southampton and West Ham United.
Sigurdsson has been instrumental to Swansea's fortunes since calling time on a surprisingly mediocre two-year stint at Spurs in 2014 and his 10 goals and 13 assists this term proved crucial in helping the previously doomed club avoid relegation from the Premier League under their third manager of the season in Paul Clement.
Such impressive performances have certainly not gone unnoticed and The Mirror recently reported that Everton had agreed a £25m ($32.5m) fee for Sigurdsson. However, the Icelandic international's apparent desire to increase his weekly wage packet from £80,000-a-week to £120,000-a-week was said to be holding up the deal.
Sigurdsson only put pen to paper on a new four-year contract last August and Clement has warned that the former Reading and Hoffenheim playmaker "cannot have another situation like he had at Tottenham, where he potentially goes somewhere and is in and out of the side, and does not gather any momentum".
Kaplan is also keen for him to stay and reiterates that there is still no desire on Swansea's part to cash in on a player that has been the subject of high-profile interest in the past.
"We all know how important Gylfi is, just as he knows how much he's valued and loved here," he told Wales Online. "There's been interest in him before – there were some pretty big enquiries about him last summer and in the January window – but we didn't want to sell him then and we don't want to sell him now.
"And neither do we need to sell him. He has three years on his contract and he's part of our plans going forward under Paul Clement. Our aims are to make sure that we build on the successful end to the season and that doesn't include selling out best players."
Sigurdsson in no rush to leave
Hopes Sigurdsson might opt to remain at Swansea appeared to be boosted last week when the Player of the Season and Players' Player of the Season double award winner revealed that he was happy at the Liberty Stadium, did not want to leave and was not actively attempting to.
"I signed a new contract in the summer and I've got three years left," he said. "So it's down to the club if they want to sell me. But I was very happy when I was on loan here and then again in the last three years."
Such a stance has been repeated by experienced Spanish striker Fernando Llorente, who is the subject of renewed interest from Chelsea boss Antonio Conte after notching 15 goals during his first campaign in South Wales following a move from Sevilla. The pair previously worked together at Juventus.