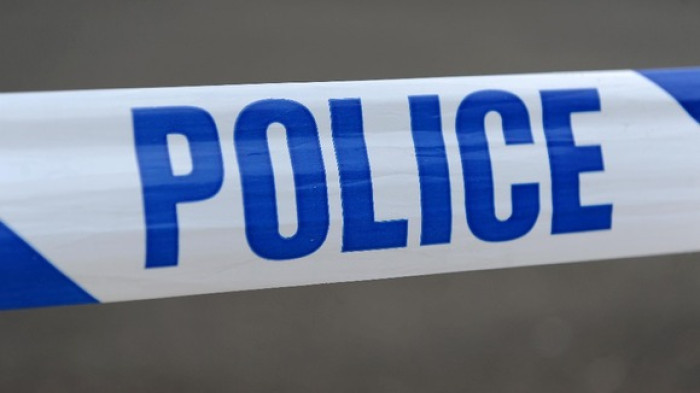 A man has been killed and a woman seriously injured when their car rolled down a hill and trapped them beneath its wheels in Brynmill, Swansea, reportedly after they returned from shopping.
The precise circumstances of the incident are not known but the woman, who was airlifted by helicopter to hospital, is believed to be conscious.
A spokesman for Swansea Police said: "Initial reports are that a vehicle has rolled down the street trapping a male and female underneath the vehicle. The female has been conveyed to hospital by air ambulance. The male sustained fatal injuries."
A neighbour who witnessed the aftermath of the accident told Sky News he came out his house after hearing screaming. "I came out my back garden and saw two people trapped under a car. The woman was screaming her head off. How the whole street didn't hear it, I don't know."
The witness called 999 and asked the operator to summon all the emergency services as the incident looked serious.
"Fair play to the emergency services, they were all here very quick," said the neighbour. "I don't know what happened but it looks like a tragic accident. The couple, who I'd say were in their 60s, had just come back from shopping when they were run over by their own car. It's awful, they were a lovely couple."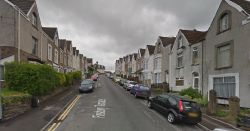 A blue Peugeot 406 was later removed from the scene. The identities of the couple have yet to be officially released, adding to the worry for those living in the neighbourhood.
"There's disbelief and extreme sympathy after the tragedy this morning," said Brynmill and Uplands councillor Peter May. "On a steep hill like this there is always a risk of something going wrong. A lot of neighbours have been talking to each other as there's not a lot of information."
Witnesses are asked to call 101 and quote incident 430 of 30 November.
Accidents of this type are not uncommon. Earlier this month a 59-year-old man died in Nuneaton when he was run down by his own car. Just last week 58-year-old binman Maurice Willis was crushed when he tried to stop his lorry rolling down a hill in Queensferry, Edinburgh.