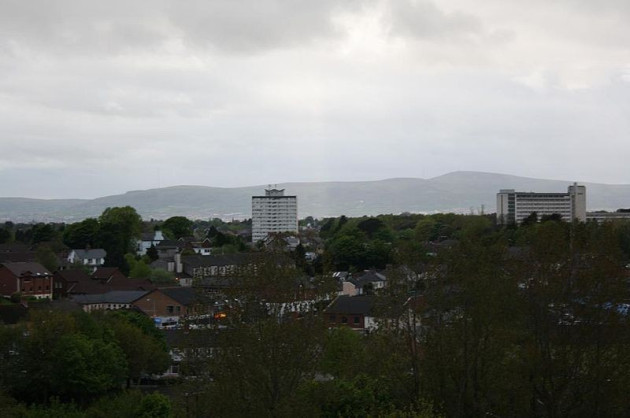 A toddler has died in Northern Ireland after an empty car rolled over the buggy he was in.
The 18-month-old was hit on Comber Road in east Belfast on Saturday. He was initially taken to the Ulster Hospital before being moved to the Royal Belfast Hospital, where he died from his injuries.
His mother, who was pushing the buggy, also suffered from injuries but they were not life-threatening.
The car had been parked outside the Limetree Care Home in Dundonald when it started rolling just after 4pm. It is thought the vehicle began to slide because of a problem with the handbrake.
A 31-year-old man was released on bail after the incident, pending further investigation. The PSNI are now appealing for witnesses to come forward.
Following the incident, Comber Road was closed for several hours while police attended the scene.
Andrew Mercer, 56, witnessed the incident and told the Irish Independent how he and his daughter's fiancé tried to help.
"We heard screaming, so ran out of the house. The child's mother was screaming for God. The poor woman was hysterical, screaming: 'My baby, my baby'.
"Craig put the child on the ground and started checking his vital signs. He said the wee boy's heart had stopped, so he pumped it to resuscitate him.
"A young fella came running up the street and told us he was a paramedic, so he took over. It was terrible watching him fight for his life."
Jim White, mayor of Castlereagh, told the BBC: "This family has been in Dundonald for quite some time and they are well known in the area and the neighbours are all absolutely horrified at what has happened.
"For a family to suffer this, at this time of the year, is unbelievable."
Judith Cochrane, member of the Northern Ireland Assembly representing Belfast East, added: "Such tragic news about the little boy who was hit by car on Comber Rd on Saturday. Thoughts and prayers with his family."