Luxury jewellery maker Swarovski has teamed up with wearable startup Misfit to create the world's first solar-powered fitness and sleep tracker.
Unveiled at the Consumer Electronics Show (CES) 2015 in Las Vegas on Monday, the Swarovski shine collection features a crystal face and comes with a self-charging battery that never needs replacing.
The crystal is both functional as well as decorative, focussing light in a concentrated beam onto a solar cell beneath.
The trackers come with a clear or violet crystal face, however only the violet crystal offers solar harvesting capabilities. A full charge lasts for a few days and can be obtained with around 10-15 minutes of sun exposure, according to the Austrian jewellery firm.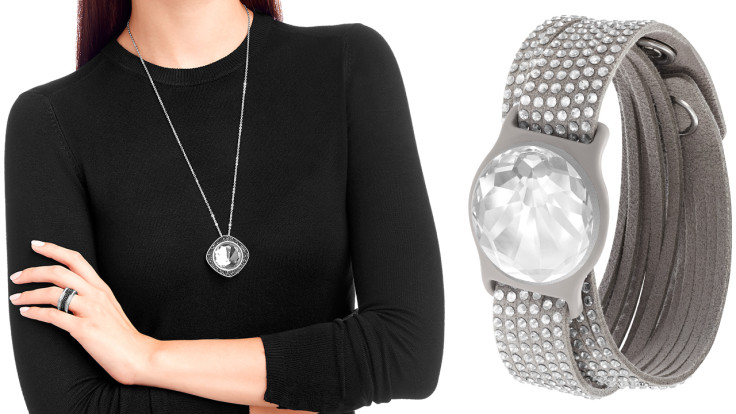 The Shine Collection will be sold in starter kits ranging in price from $170 (£112) to $250, with nine additional accessories costing between $70 and $150.
The device will be available through the Swarovski and Misfit websites around Q2 2015.
Smart jewellery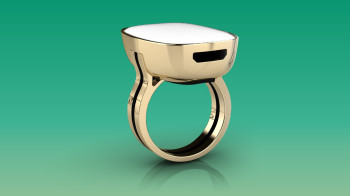 Swarovski's Shine Collection follows a growing trend of fitness and sleep trackers seeking to offer style as well as substance.
Smart jewellery, including bracelets, rings, keychains and pendants, was one of the fastest emerging sectors in the wearable technology industry in 2014.
Startups including Ringly, Moodmetric and Cuff all launched crowd-funding campaigns to bring their smart jewellery visions to reality.
Nina Venho, chief operating officer of smart ring manufacturer Moodmetric, told IBTimes UK how it was important for wearables to appeal to the wearer as much as a fashion accessory as they do as a smart device.
"The Moodmetric ring is beautiful," Venho said. "It's designed so that it can be worn as part of your every day life. We wanted to create something that is more than just a device."