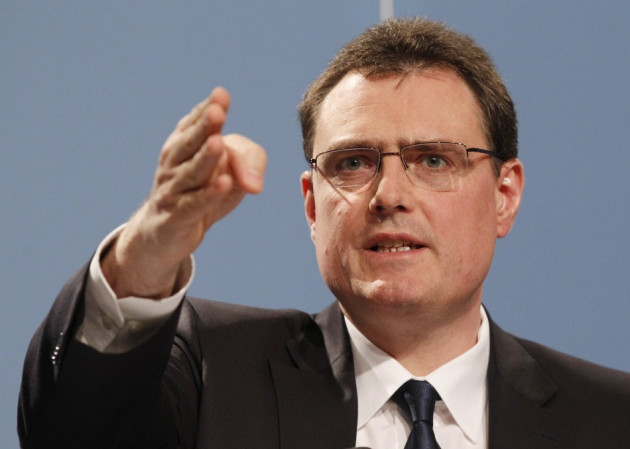 The Swiss National Bank (SNB) said it will retain the minimum exchange rate of the Swiss franc at 1.20 per Euro and that it is committed to enforcing the cap on the safe-haven franc even at the cost of buying foreign currency in unlimited quantities.
The SNB has also kept the target band for its benchmark interest rate unchanged at zero to 0.25%, it said in a statement.
The SNB is of the view that the Swiss franc is overvalued and has therefore kept its monetary policy unchanged.
"The Swiss franc is still high. An appreciation of the Swiss franc would compromise price stability and would have serious consequences for the Swiss economy. In the current environment, the minimum exchange rate remains important in order to avoid an undesirable tightening of monetary conditions for Switzerland in the event of sudden upward pressure on the Swiss franc," SNB Chairman Thomas Jordan told reporters at a press conference in Bern, on Thursday.
But low interest rates have boosted the mortgage market and the country now stares at an overheating property market.
The risks for the Swiss economy remain high, Jordan said. "(These risks) continue to originate, for the most part, from the international environment. A weakening in global economic momentum cannot be excluded. Further developments in the euro area financial and sovereign debt crisis remain uncertain.
"Domestically, given the sustained period of exceptionally low interest rates, there is a risk that the imbalances on the mortgage and real estate markets will increase further. This development jeopardises financial stability and, in the event of an abrupt correction, can have wide reaching consequences for the real economy," Jordan said.
The Swiss economy may not return to "full utilization of production capacity" in the near future, Jordan said, and the country's economic momentum would gain pace only if global economic recovery strengthens.
Switzerland's GDP rose 2.3% on an annual basis in the first quarter of 2013. The SNB forecasts second quarter growth to be weaker and expects the economy to grow between 1% and 1.5% in 2013.