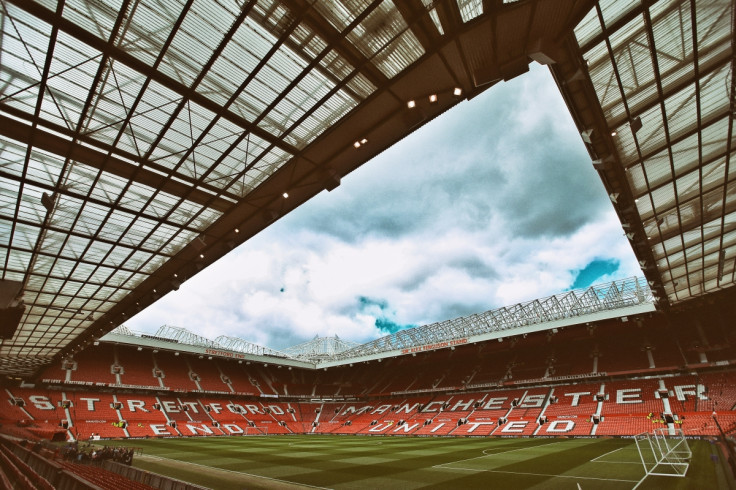 Switzerland Under-16 international Nishan Burkart says a "gut feeling" convinced him to spurn interest from elsewhere and join Manchester United from FC Zurich. The 16-year-old becomes the club's fourth signing of the summer and will feature for the Old Trafford club's Under-18 side from next term, working under head of academy Nicky Butt.
Burkart first caught the attention of the likes of Chelsea, Arsenal and Southampton, according to Credit Suisse, when he scored nine goals in seven games at the Swiss Cup youth tournament. He came up against established teams from Europe such as Manchester City and Werder Bremen and catapulted himself into the limelight with a string of fine displays.
The youngster, who comes from a glittering sporting background with his father and mother both having represented Switzerland and Great Britain respectively at the Olympic Games, says he visited each of the clubs who were interested in signing him to judge the quality of their facilities. He eventually plumped for United based on instinct.
"I visited each club and analysed its infrastructure while there," he told Credit Suisse. "I always knew: If I were going to move to a club abroad, then it could only be to England, my mother's home country. [I based the decision on] pure gut feeling – the other clubs were also very interested. I'm taking a relaxed approach to it all. If it doesn't work out with Manchester United, the excellent training will still provide a fantastic foundation for launching a career at another club."
The Swiss youth international joins Eric Bailly, Zlatan Ibrahimovic and Henrikh Mkhitaryan in moving to United this summer, though he is not yet expected to join the trio in the senior ranks under Jose Mourinho. Louis van Gaal did however promote 14 players from the club's academy during his two-year spell in charge, and Burkart among others will hope Mourinho bucks a trend and puts faith in the youth ranks at his disposal.
Upon his unveiling as United boss last week, Mourinho defended his record with young players and claimed to have given debuts to 49 players during his managerial career. The list included Italy striker Mario Balotelli and Spain's Alvaro Morata, but also included 33 players who made two appearances or less under his guidance.