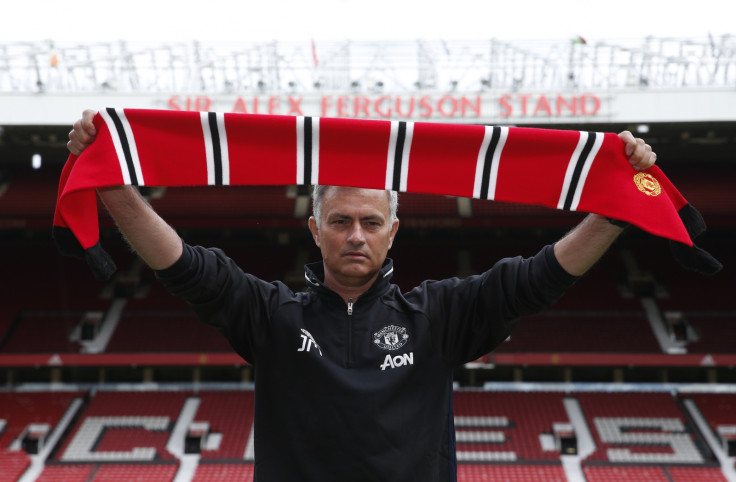 Manchester United manager Jose Mourinho has issued a strong rebuke to criticism of his youth policy, claiming he has promoted 49 players from academies during his coaching career. The 53-year-old was speaking at his unveiling at Old Trafford, five weeks after he was confirmed as the successor to Louis van Gaal on a three-year deal.
Among Mourinho's greatest perceived weaknesses is his inability to supplement his teams with players from the youth ranks at his disposal. Those accusations continued during his first press conference since assuming the hotseat at the Theatre of Dreams – and the two-time Champions League winner was prepared for the stern examination.
Mourinho was armed with an extensive list of each of the players he has handed first team debuts to, and without giving names suggested many of them are playing at the summit of the sport – including at the ongoing 2016 European Championships. The newly appointed United boss produced a prickly response to questions over his youth history, but concerns are likely to remain until the season begins.
"You know how many young players I promote to the first team fro academies? 49," the United boss told reporters upon his unveiling. "Do you want to know who they are? You don't want to know who they are. I promote 49 players from the academies from the clubs and with two factors that are very important
"Sometimes you prove players because you don't have another chance, because you have so many injuries that you don't have another choice. You have to bring the players up from the academy because you have lots of players who are injured. The second factor is when you are not playing for big targets [trophies] it is easier to bring them up – outside the pressure of the big moments.
"My injury of injuries is very, very low. I never promote players because of a need, I did it because of conviction and decision. last year was the only season of my career I was not fighting for the title. There was never a situation of stability and no pressure. I did 49. We are speaking about big names. One lie repeated many times."
Among the few highlights of Van Gaal's two-year spell in charge at United was his commitment to the club's youth ranks, with 14 players being handed senior debuts. Marcus Rashford, who made his debut in February before featuring for England at Euro 2016, was among them but it is yet to be seen whether Mourinho picks up from where the Dutchman left off.