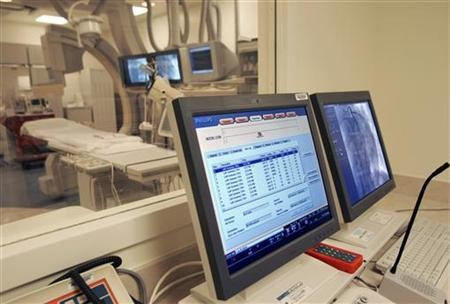 Synergy Healthcare which provides a range of outsourced services to the NHS delivered a 23 pct rise in EPS ahead of expectation yesterday.
Full year revenue was £286.4 million and profit £31.6 million as the group benefitted from a streamlined business, higher quality contracts, and a slight increase in contract wins - especially from the NHS which is looking to outsource its decontamination services more.
"The healthcare market continues to seek efficiencies as government and company budgets come under pressure." said Richard Steeves, Chief executive, "As one of the most efficient specialist outsourcing providers to these markets, Synergy is well positioned to capitalise on this need."
Synergy Health's margins increased one percent to 13.6 and the firm now looks to increase revenues over the coming year, particularly in the second half:
"Having restored margins we will seek to invest in accessing opportunities in new and existing markets." Richard said.
"Synergy sees growth opportunities arising from the increasing pressures on governmental budgets, as well as an expected upturn in customer sentiment following the economic downturn." he added.
Keith Bowman, equity analyst at Hargreaves Lansdown said before the results that trading had been strong at the group and earnings per share were expected to materialise at the top end of forecasts.
"As for the coming results, revenues are forecast to increase around 6 percent to £290.46 million, while earnings per share are expected to rise 19 percent on a consensus basis to 44.14 pence per share." said Keith Bowman, denoting a consensus opinion to the shares a 'strong buy'.