Syria Top Brass Join Wave of Mass Military Defections to Turkey
General and two colonels among mass defections from Syrian military seeking asylum across border with Turkey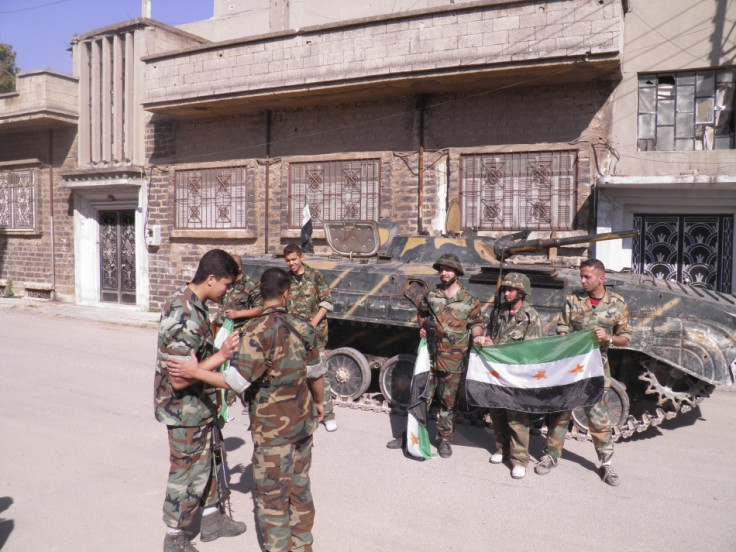 At least 33 members of Syria's military have defected to Turkey, taking their families with them, following Syria's shooting down of a Turkish military plane that has triggered further tensions between the two countries.
The military defectors, including a general and two colonels, were among 224 people who want to leave Syria, according to state-run Anadolu news agency. They are in a refugee camp near the border.
Thousands of soldiers have abandoned the army, but only 13 generals have sought refuge in Turkey over the last 16 months. Some of them have joined the largest-armed opposition group, the Free Syrian Army.
The defections come three days after Syria shot down a Turkish aircraft it said had violated its airspace.
Turkey insisted the jet was on a training flight to test the country's radar capabilities and was within international airspace when shot down.
Damascus has claimed that officials were unaware that the jet was of Turkish nationality. However, a Turkish intelligence official told the daily Hurriyet that Syrian officials used the Turkish word for "neighbour" to refer to the aircraft.
"Syrian officials should have automatically known that it was a Turkish jet by looking at their radar system," the unnamed official said.
Turkey, one of the most powerful Nato members, is expected to submit a formal report to the other allied countries to prepare for a response.
According to a Nato spokesperson, envoys from Nato nations will be meeting in Brussels.
"Turkey has requested consultations under Article 4 of Nato's founding Washington Treaty. Under Article 4, any ally can request consultations whenever, in the opinion of any of them, their territorial integrity, political independence or security is threatened," a Nato statement said.
Military intervention in Syria is unlikely as Turkey did not raise Article 5 of Nato, which states: "An attack on one is an attack on us all".
The Dutch foreign minister said that EU will criticise Syria for the shooting but will not support any military intervention. The search is still on for the two missing pilots. Turkey's prime minister, Recep Tayyip Erdogan, told opposition leaders that two pairs of boots belonging to them have been found.
The spokesperson for Catherine Ashton, EU high representative for foreign affairs, said another Syrian official and six firms and government institutions would be added to its sanctions list.
The list includes more than 120 individuals and 50 entities.
© Copyright IBTimes 2023. All rights reserved.