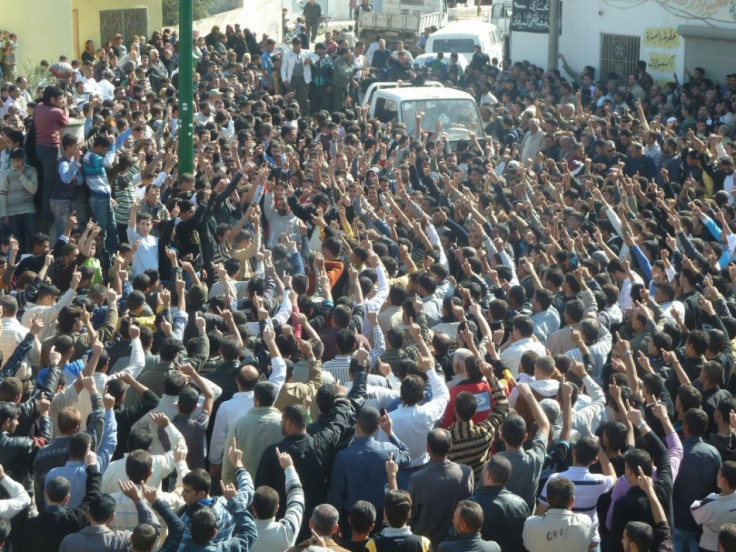 An Arab League deadline for Syria to allow an observer mission into the country has passed, with Damascus failing to provide an official response.
The deadline was set for 11:00 GMT, but Damascus failed to respond to the ultimatum, even though the Arab group warned that the country could face further sanctions if the mission is not allowed to monitor the crisis.
The move is part of a peace plan under discussion between the Arab League and Damascus.
Despite agreeing to the plan, the Syrian government has failed to implement most of its requirements, which led to its suspension form the Arab states organisation.
The league demanded that 500 observers be sent to the country, but the Syrian government wanted the number to be reduced to just 40, a request rejected by the organisation.
A deadline for Syria to halt its crackdown on protesters, which was set last weekend, also passed as more civilian deaths were reported.
The league is now due to meet to decide how to proceed. Further sanctions could include halting commercial flights and suspending transactions with the central bank.
Meeting in the Egyptian capital of Cairo, diplomats called on the United Nations to take steps to prevent the country from further spiralling into violence and "to take all measures to support the efforts of the Arab League to resolve the critical situation in Syria".
Turkish Minister Ahmet Davutoglu had described the league's deadline as the "last chance" for the Syrian government.
Over the past few months, Turkey, one of Syria's former allies, has strongly criticised the Syrian regime for its brutal crackdown and has called on President Bashar al Assad to step down.
France had suggested the creation of humanitarian zones in the country, but Russia rejected the possibility of a foreign intervention, urging for more talks to take place between the government and opposition groups.
According to the UN, more than 3,500 people have died since anti-government protests started in March.
The Syrian government blames the violence on armed gangs and terrorists supported by foreign powers.
The Syrian press reported that mass rallies were organised throughout the country in support Bashar. SANA, the state-run Syrian Arab News Agency, said the authorities had seized more weapons, including rocket-propelled grenade launchers.
Meanwhile, anti-government protesters and rights groups have said the government is pushing ahead with its crackdown on protesters and that, at least, 51 people were killed across Syria.
Reports indicate that the protests are turning into an armed insurgency, prompting fears the country could spiral into a violent civil war.
The BBC said they had seen supporters of the opposition Free Syria Army group bringing in guns from Lebanon on old smuggling routes.