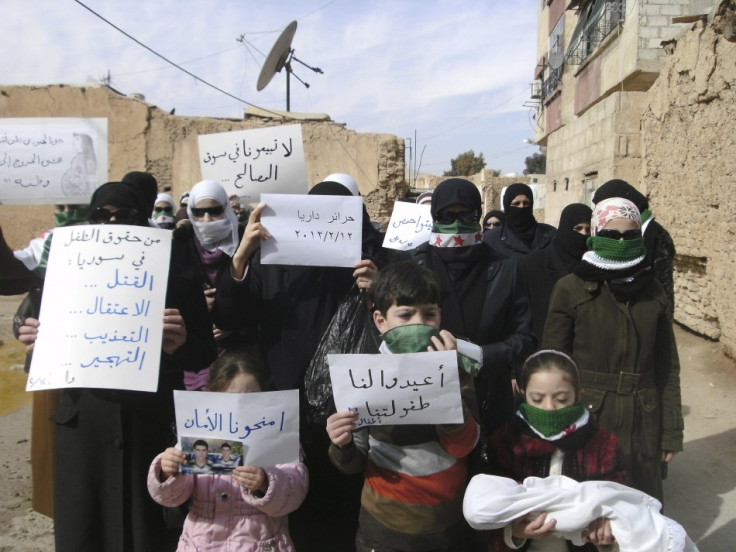 As the violence continues to escalate in Syria, al-Qaida has backed the uprising, putting further pressure on the Arab League and the West.
In an eight-minute video posted on a jihadist network al-Qaida leader Ayman al-Zawahri has voiced his support for the anti-regime uprising in Syria.
"Wounded Syria is still bleeding day after day, and the butcher [President Bashar al-Assad] isn't deterred and doesn't stop," said al-Zawahri. "However, the resistance of our people in Syria is escalating and growing despite all the pain, sacrifices and blood."
Calling on Muslims in Turkey, Iraq, Lebanon and Jordan to back the Syrian rebels, al-Zawahri continued: "Continue your revolt and anger, don't accept anything else apart from independent, respectful governments."
Osama Bin Laden's successor also urged Syrians not to rely on Western or Arab governments to end the crisis saying they would impose a new regime that would only serve their interests.
The news comes as the Arab League announced it was ending all diplomatic co-operation with Syria and warned it would be "opening communication channels with the Syrian opposition and providing all forms of political and material support to it".
The league has also called for the establishment of a joint UN/Arab League peacekeeping operation, which Syria immediately rejected.
The league sent an observer mission to Syria in December but it failed to end the violence and the Sudanese general heading the operation, Mohamed Ahmad al-Dabi, resigned.
Assad insists he is fighting terrorists and Islamist armed groups, so al-Qaida's backing of the uprising will only bolster the regime's accusations and further complicate the situation, increasing pressure on the Arab League and the West.
While analysts have warned al-Qaida's call is likely to be rejected by the bulk of the opposition and protesters, other clerics have also called for an armed struggle against Assad.
Hours after al-Zawahri's message appeared online, a group of clerics in Iraq's northern Kurdish region called for a Muslim jihad, or holy war, against Assad's regime.
"Jihad is the duty of every Muslim against the Assad regime," said Sheik Abdul-Rahman Abdul-Karim Barzanji, describing the edict issued by the Union of the Scholars of Islam in Kurdistan. "Any support from any Muslim or country is forbidden."
Syria has a large population of Kurds, who have until now remained largely on the side-lines of the uprising but calls for them to back the uprising have multiplied in recent weeks.