Britain, France and the United States have asked the UN to initiate an official investigation into allegations of use of chemical weapons in Syria, as both sides in the conflict continue to accuse each other of deploying them.
The Syrian government has asked the UN to send an independent mission to the country to probe its claims that the rebels used chemical weapons during the attack on Khan al-Assal village in northern Aleppo on 19 March.
However the rebels insist it was troops loyal to President Bashar al-Assad who were deploying chemicals during the battle, which killed 31 people and injured a further 100.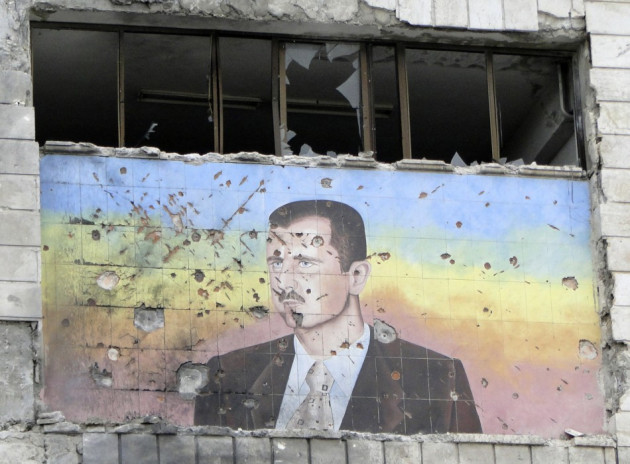 UN Secretary-General Ban Ki-moon has not taken a decision yet, with his spokesman saying the allegations are being looked into.
"If chemical weapons have been used, this would be abhorrent, it would be very grave. It would warrant a serious response by the international community," Britain's deputy UN ambassador Philip Parham said.
Parham accused Syria of trying to confuse things by shifting the blame onto the rebels for using chemical weapons. He told reporters: "Syria has framed the request, which pre-judges the outcome of the investigation by alleging it is the opposition which is responsible."
France said use of chemical weapons, if proved, would be a "very serious violation of international law".
The US Ambassador to Syria, Robert Ford, said there is no evidence of use of any chemical weapons in the two-year Syria conflict as yet, but called for a probe into all allegations.
Syria's key ally Russia insisted that the UN only investigate the Syrian government's allegations. Moscow's UN ambassador Vitaly Churkin said that a separate investigation into both sides' claims would negate the Syrian government's charge of the rebels using chemical weapons, adding that it was a deliberate ploy by the west (the UK, France and US) to "delay" an investigation.
"Instead of launching those propaganda balloons, I think it's much better to get our focus right and I hope this is what the Secretary General (Ban ki-Moon) is doing," he said.
Syria's UN Ambassador Bashar Ja'afari said that the charge that his country used chemical weapons "was set up on purpose to torpedo the investigation into the real use of chemical weapons in Aleppo".
He asserted that the Syrian government would never use chemical weapons against its own people.