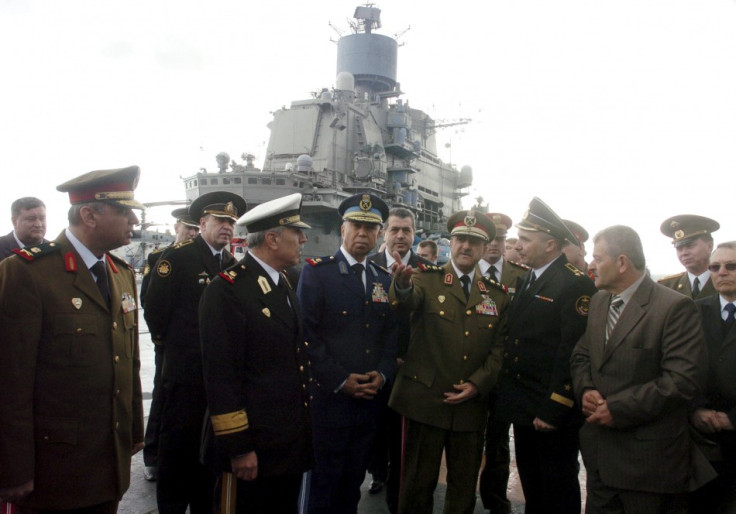 Russia's foreign minister Sergei Lavrov has rejected a UN resolution threatening military intervention on Syria as two opposition group have claimed responsibility for the bombing of the security headquarters in Damascus that killed the defence minister and president Bashar al-Assad's brother -in-law.
According to AFP, Lavrov said that a "decisive battle" was taking place in Syria and "adopting the resolution would mean outright support of a revolutionary movement".
The rebel Free Syrian Army and a group called the Islamic Brigade claimed responsibility for the attack that killed Syrian defence minister Daoud Rajiha and the president's brother-in-law Assef Shawkat. The interior minister, Mohammad Ibrahim al-Shaar, and the intelligence chief, Hisham Bekhityar, were reportedly wounded in the blast, which was believed to have been triggered by one of the bodyguards detailed to protect the ministers and officials.
Syria's general command for the armed forces promised to "cleanse the country" of "terrorism".
Giving a speech on state TV, Syria's information minister Omran Zoabi called the Damascus attack " a cowardly blast".
"We have feelings of sadness, pain and anger due to this terrorist blast," he said.
"It is clear that what is behind harming our army and the soldiers and officers and leadership of the army - and even the honourable civilians and state institutions - is clear. Nobody can doubt the hidden agenda, which is to harm Syria from within, so that Syria will bow and kneel to serve the American and Israeli mentality.
"This is a decisive battle, not only in Damascus but throughout Syria," added Lavrov.
Syrian state TV reported that the "terrorist bomb attack" was the work of "hired hands", according to Reuters news agency.