Syria: Dozens killed in Damascus after suicide bomber detonates explosive vest in court buildings
Attack on judicial building is latest in spate of bombings targeting government-held areas.
At least 25 people have been killed in a suicide bomb attack on judicial buildings in the Syrian capital of Damascus after an attacker detonated a suicide vest near a crowded market.
Syrian state news reported there was also a large number of people injured in the blast, which occurred inside the Justice Palace, located near the famous and crowded Hamidiyeh market.
No group has claimed responsibility for the attack, which follows a spate of bombings in areas of Syria controlled by the Assad regime.
On Sunday (12 March) the Syrian militant group Hayat Tahrir al-Sham claimed responsibility for twin blasts in the capital city of Damascus that claimed the lives of at least 40 people.
The al-Qaeda-linked militant group claimed that the target of their attack was Iranian-backed militias, who supported President Bashar al Assad's "tyrannical rule". The group believes the president and his allies are responsible for "killing and displacing" Syrians.
The blasts took place on Saturday near the Bab al-Saghir cemetery in the Old City of Damascus, which houses a number of historic and religious sites. Many of the dead were Iraqi Shi'ite Muslim pilgrims, who were on board two busss as the blasts went off, the Syrian Observatory for Human Rights – a British-based war monitor – said.
The war monitor added that at least 20 pro-government fighters also died in the attack.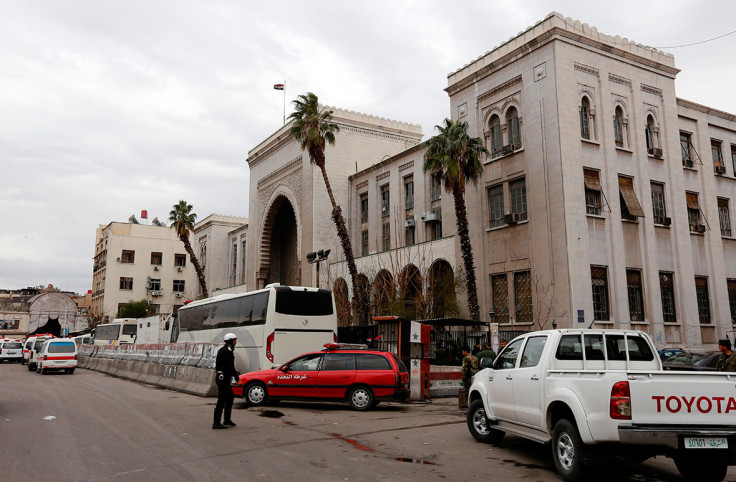 © Copyright IBTimes 2023. All rights reserved.