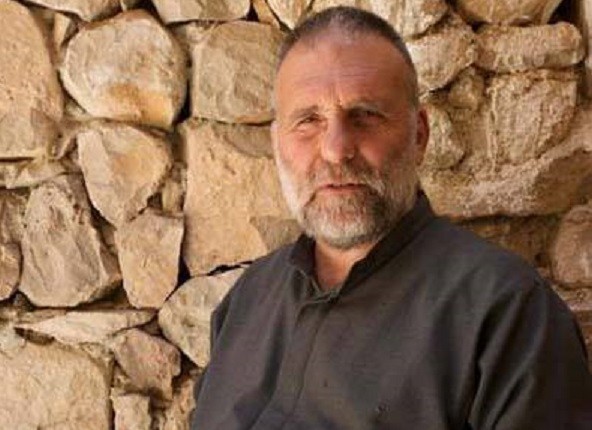 A Jesuit missionary who was abducted in northeastern Syria in July has been killed, according to one of the country's most prominent rebel activists.
Lama al-Atassi, secretary general for the Syrian National Front, wrote on her Facebook page that Italian priest Paolo Dall'Oglio, 59, has been executed.
"It's with deep sorrow that I inform you that I was told by a reliable source that father Paolo has been executed. May God have mercy of his soul," she wrote.
The Italian foreign ministry said it has no intelligence to confirm the claim.
"The information must be handled with extreme caution and has not been confirmed yet," a spokesperson for the Farnesina Palace said.
Also the Vatican said it hasn't "any information on the matter".
Rome native Dall'Oglio, 58, vanished in the rebel-held northern city of ar-Raqqah on July 29.
He was reportedly taken hostage by the Islamic State of Iraq and the Levant (ISIS), a jihadist group closely connected with the better-known Islamist al-Nusra Front.
The Jesuit clergyman had gone to negotiate the release of some hostages and a truce between Islamist rebels and local Kurds at ISIS headquarters in ar-Raqqah.
Tensions and infighting between ISIS and another rebel group was reported in ar-Raqqah last week, according to the UK-based Syrian Observatory for Human Rights (SOHR).
"Protesters have held daily demonstrations for 15 days in the city demanding the release of hundreds of detainees, abductees and missing persons in the detention centres and prisons of the ISIS, on top of which is the Italian Jesuit priest and the messenger of peace Father Paolo Dall'Oglio," SOHR wrote.
Protesters urged rebels from the Ahfad al-Rasul brigade to support them in throwing the jihadist group out of the city, after infighting between the two militant groups left three people dead and caused the lockdown of an entire neighbourhood.
Dall'Oglio has been a Jesuit missionary to Syria since the early 1980s.
A vocal critic of the Syrian regime led by President Bashar al-Assad, he was expelled from the country by government authorities in June 2012 but re-entered in January.
Last year, he urged Pope Francis to support the Syrian rebels' cause, accusing the regime of using the church as a propaganda toll against the rebellion.
UPDATE [17:12 GMT]:
Syrian opposition activist Salam Kawakibi, deputy director at Arab Reform Initiative, told Italian news agency ANSA that, according to a "reliable source" from a "revolutionary group" in ar-Raqqah, Father Dall'Oglio is still alive and is still held as a "guest" by ISIS fighters.