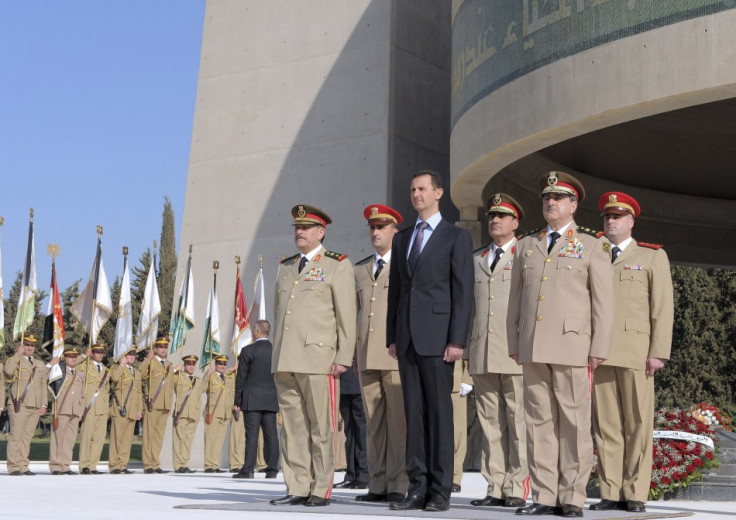 A Russian ship carrying weapons docked in Syria, amid continued reports of regime crackdown on protesters.
The Russian-owned ship that carried armaments docked in Tartus, Syria, despite previously claiming it would change its destination, Turkey's Hurriyet Daily News reported.
"The Turkish navy has learned that the Russian ship MV Chariot docked at the Syrian port today," the paper said, citing Turkish Foreign Ministry official Selcuk Unal.
Russia still has a naval base in Tartus, the only one it has in the Mediterranean area.
Called MV Chariot, the ship owned by Russian-based Westberg Ltd. headed from St Petersburg to the Syrian port of Latakia.
It carried between 35 and 60 tons of ammunition and explosives meant for the Syrian Defence Ministry.
The Russian Foreign Ministry acknowledged that the ship carried a "dangerous cargo," but failed to comment further.
It emerged that Cypriot authorities had boarded the ship after it was forced to stop to refuel at the Cypriot port of Limassol.
After limited examination due to the "confined space", the authorities ruled the ship carried a "dangerous cargo," the Greek Cypriot Foreign Ministry said in a statement.
It was only allowed to leave "after the ship decided to change its destination and not go to Syria," Cypriot government spokesman Stefanos Stefanou said.
Media reports suggest the Chariot, had turned off its tracking device but the information could not be independently verified.
Also, Russian state news agency RIA Novosti quoted a Westberg spokesman as saying that the Chariot was ferrying cargo owned by Russia's state arms trader Rosoboronexport.